OHHHHHHHHH…who likes to party under the sea…Brandt is sev-en!!  We are so excited to share the details of Brandt's 7th birthday party.  There is a lot to see to hang in there!!  It was a SpongeBob party and it was awesome!!  Our kids are at an age where their birthday parties are now no longer themes of our choice but rather a tweak on a theme of their choice.  When B #1 requested the little yellow spongy guy…Shannon and I knew we could tackle this, the fun colors and play on the theme would have all of the kids partying it up at Bikini Bottom. We started with designing a printable collection that could be used for any sort of tropical / underwater themed party.   The next idea that surfaced was that we NEEDED to build a party cart, or in this case…"The Krusty Krab Kandy Kart"…you know just a small DIY project to take on a few days before the shindig.  I will share the tutorial later on.   This was the perfect place to set up all of the treats!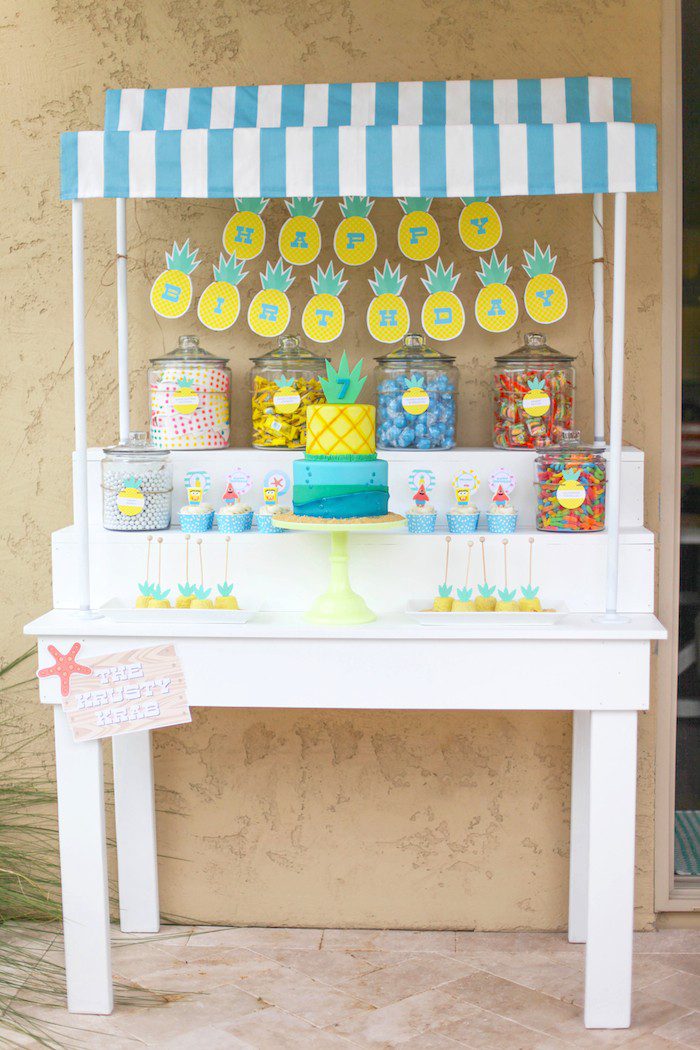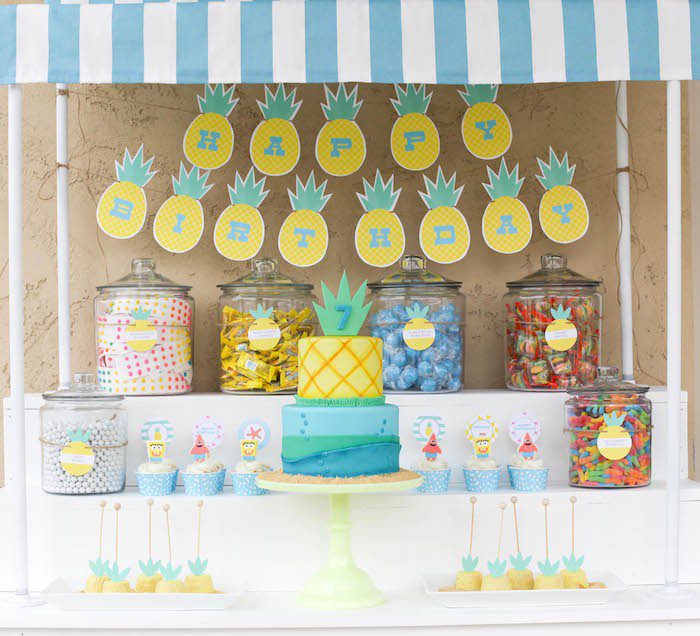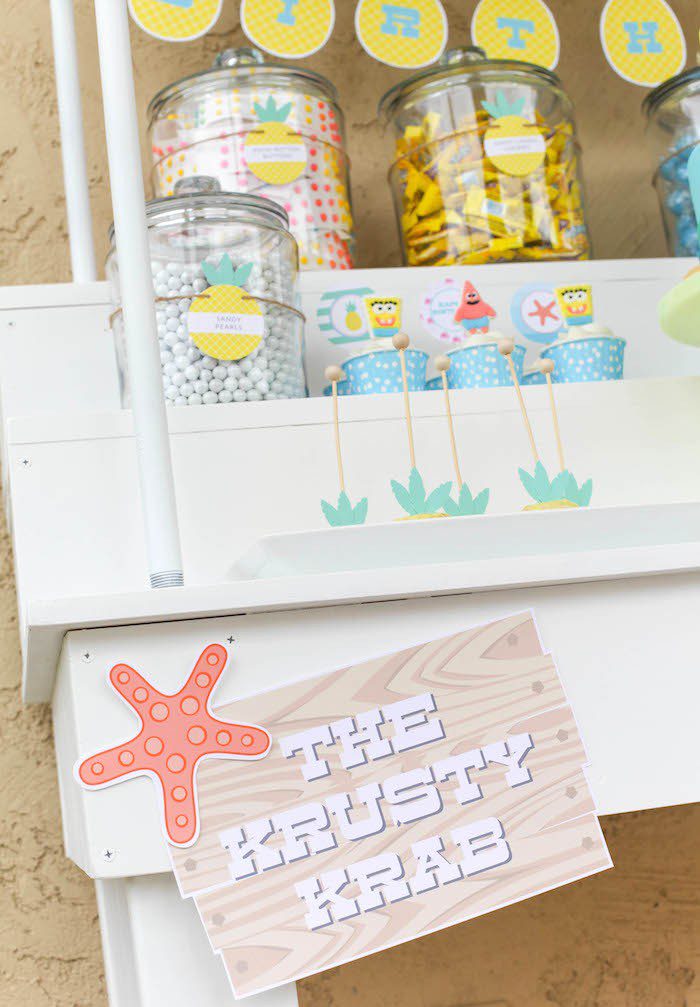 A way you can really set a theme for a party is to come up with fun name for the candy like we did here…
Gummy Worms = Sqiudward Tentacles
Sixlets = Sandy Pearls
Candy Buttons = Bikini Botton Buttons
Gummy Krabby Patties = Krabby Patties
Laffy Taffy = Sandy Cheek Chewies
Gumballs = Bubble Buddy Bubblegum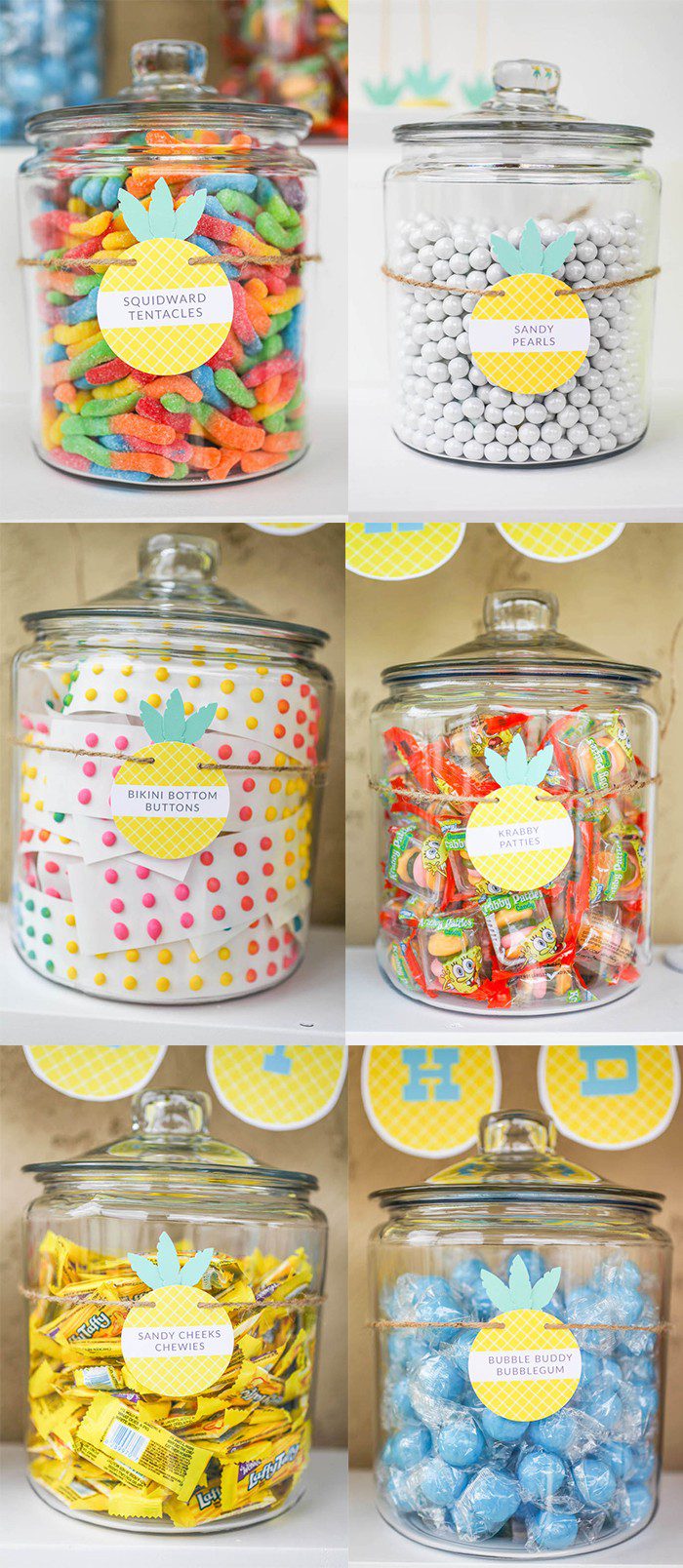 The focal point on the Candy Cart was the amazing cake made by Inspired Sugar.  All of their work is amazing and not only is it artful perfection it tastes like a little slice of heaven!!  This was a snicker doodle cake and everyone came back for a second slice!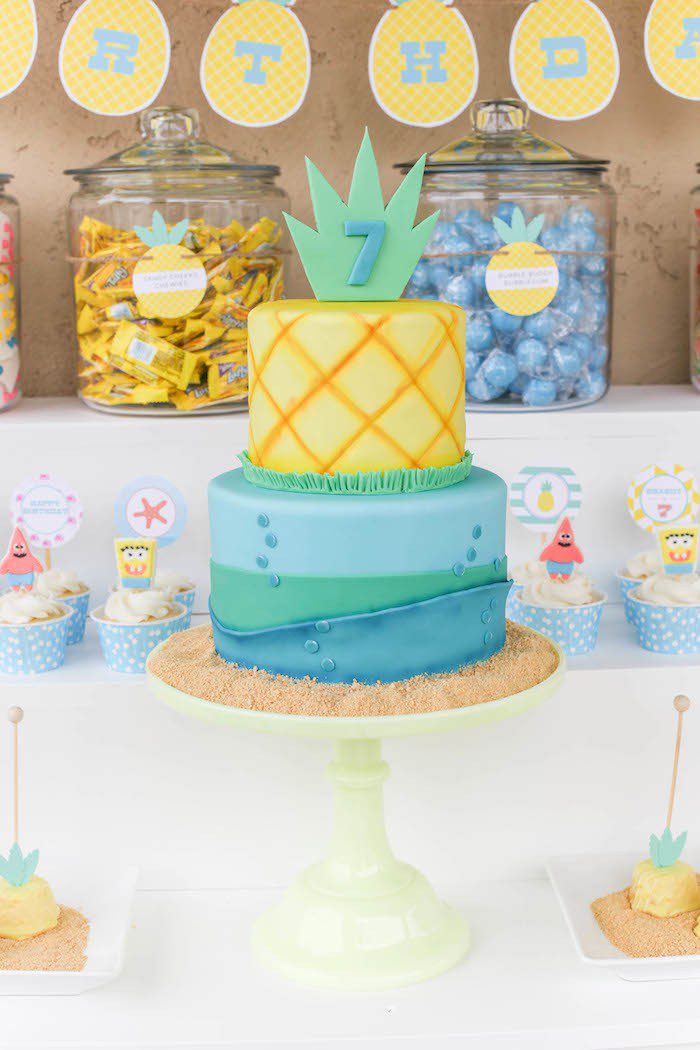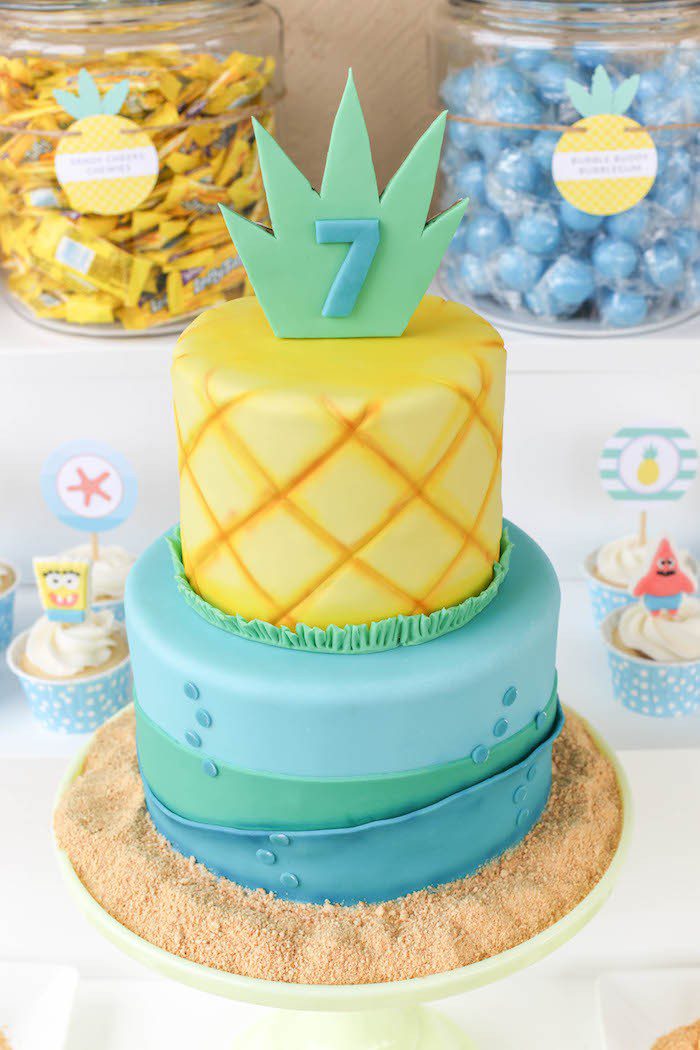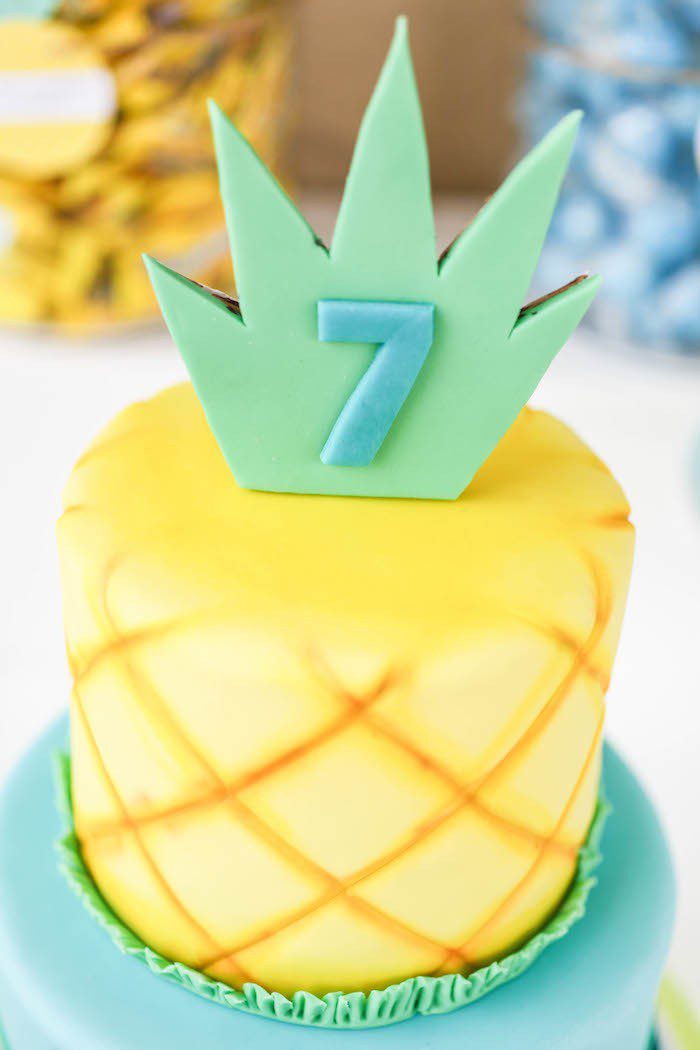 They also made us these adorable cookies and snickerdoodle cupcakes with plain white icing so that we could add cupcake toppers.  Graham cracker crumbs were used to line the tray to look like sand.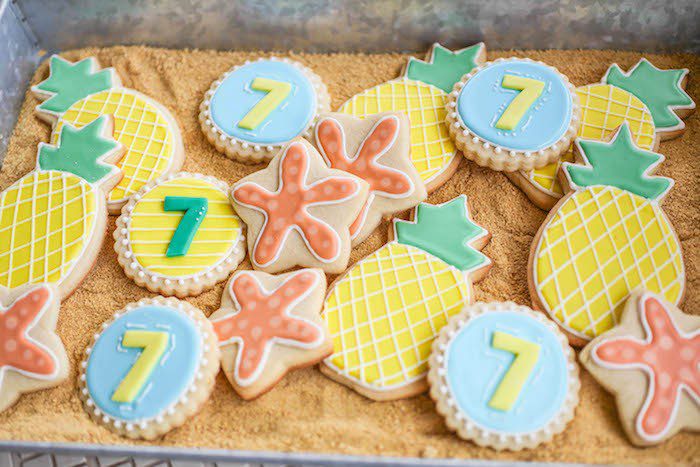 This was the only "character" element we added, simply grab these candy cake decor sets from Party City and attach them to wooden pics with some hot glue.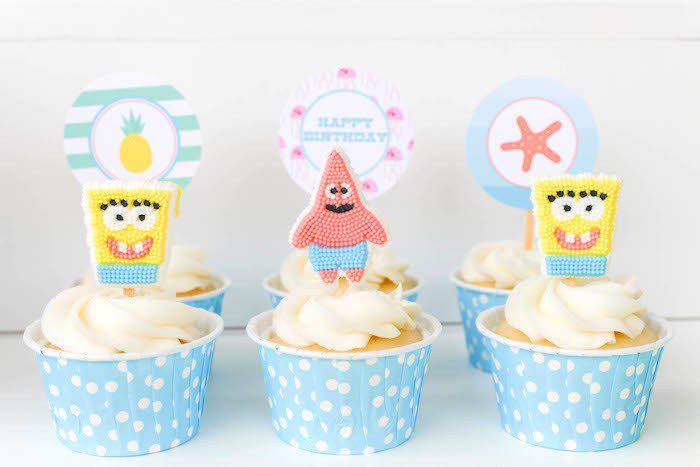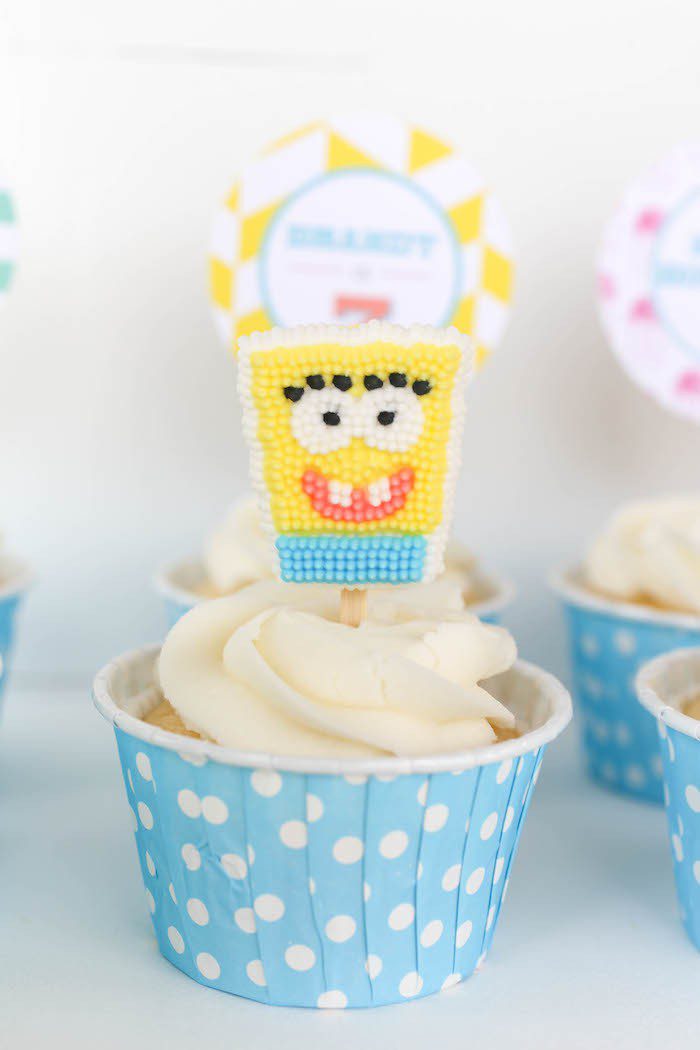 See how cute polka dot baking cups and cupcake toppers dress up a simple cupcake?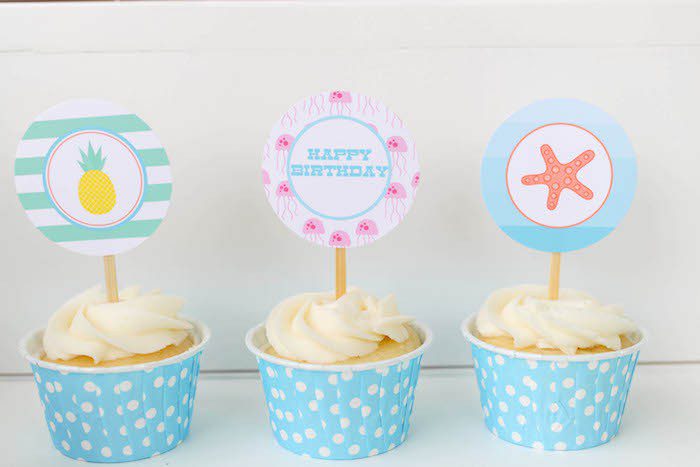 Turn lemon cakes from Costco into perfect pineapple looking treats using treat sticks and printables…a darling detail for any tropical themed party.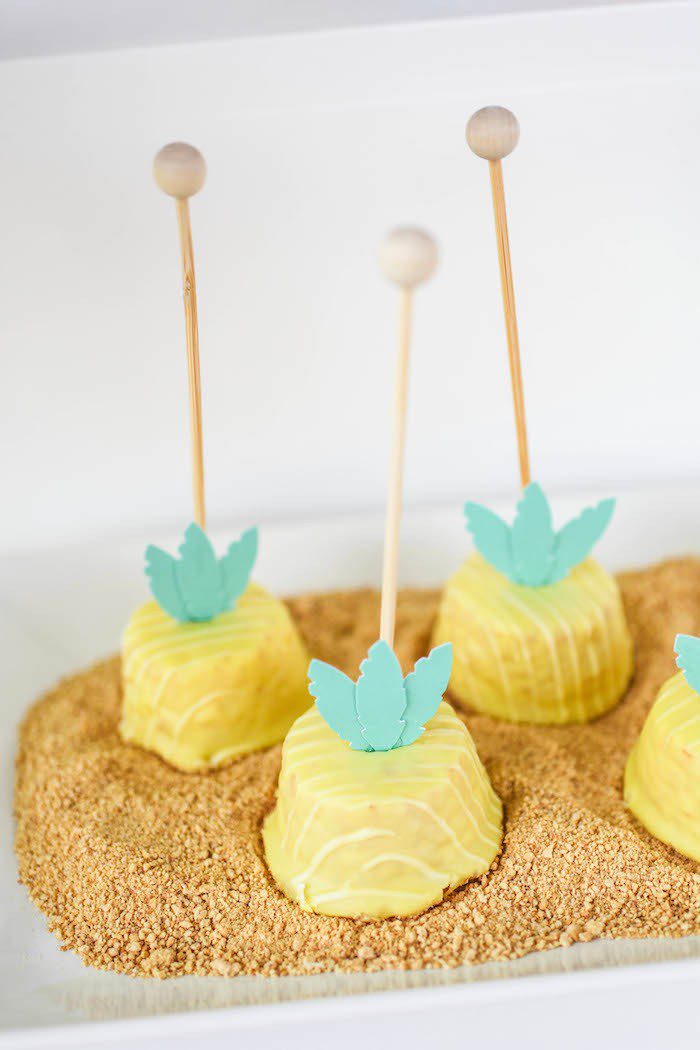 Inside, we set up a drink cart stocked with pineapple cups and patrick punch!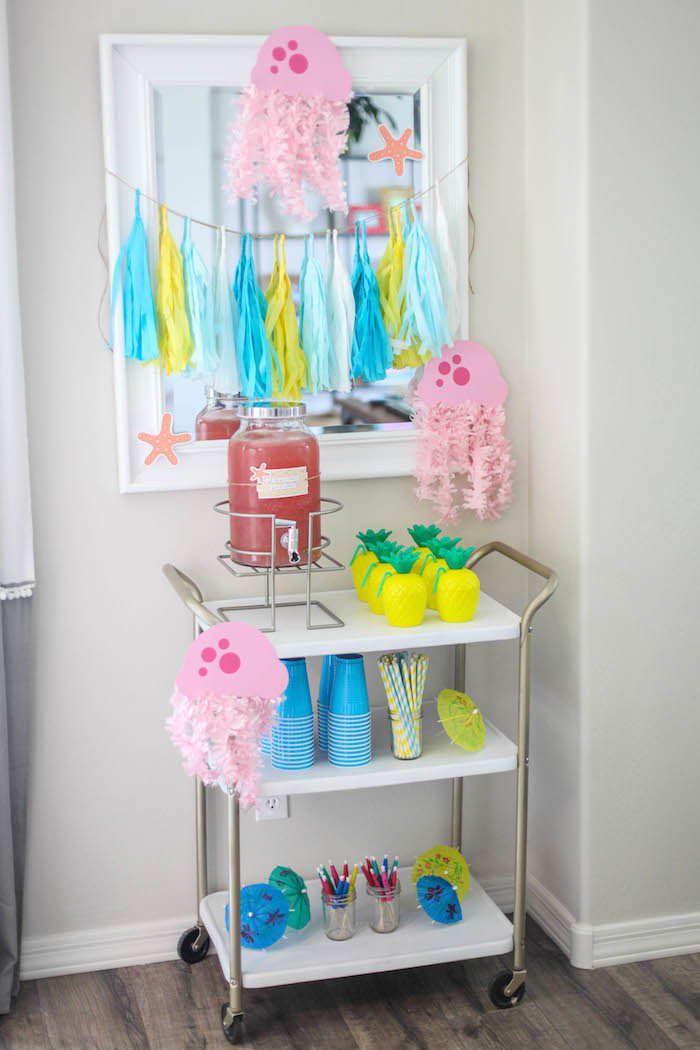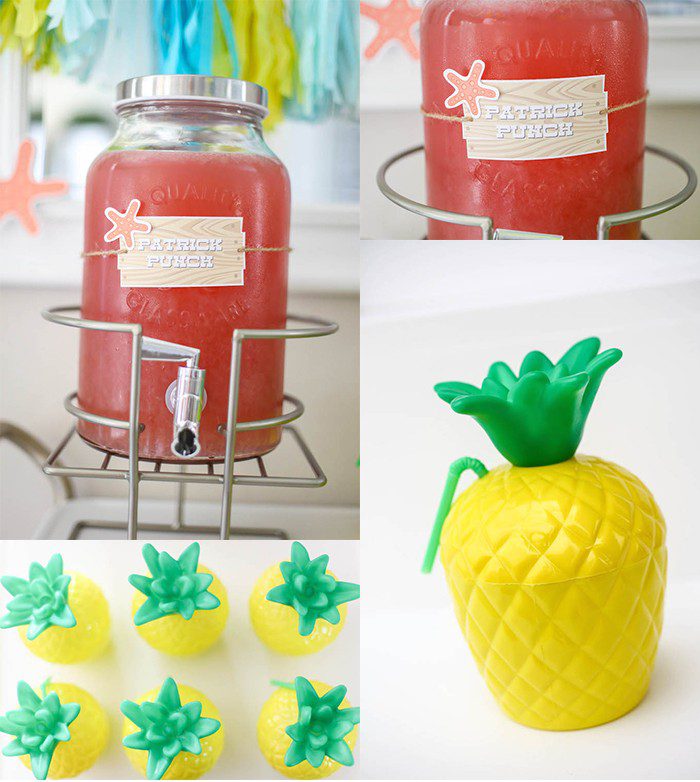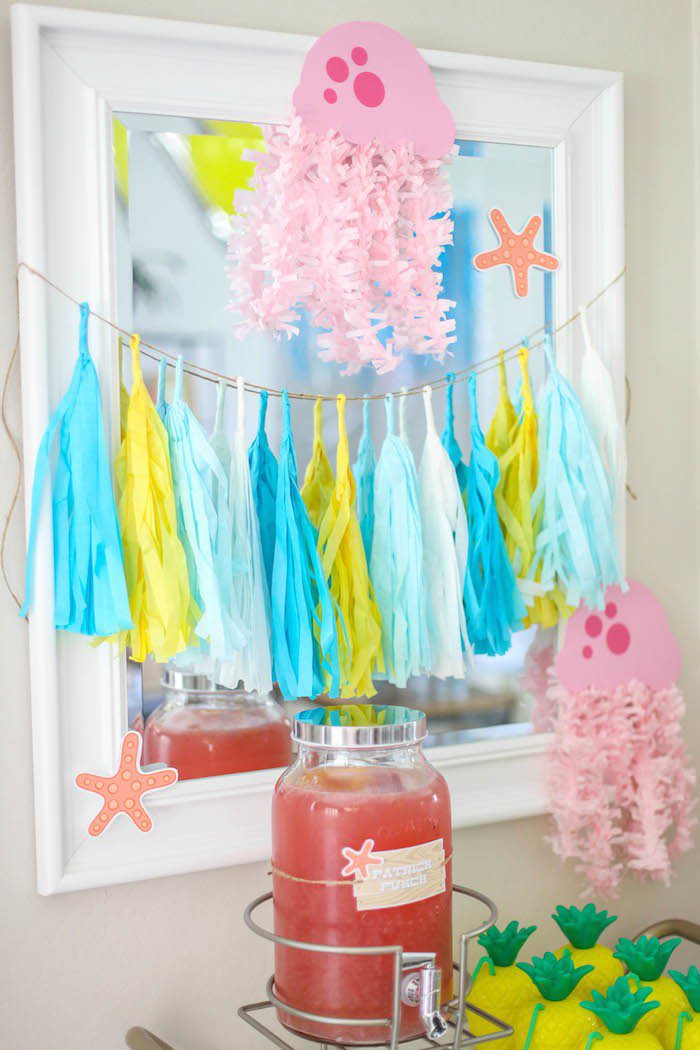 We made sure to deck-out the party in lots of DIY Party Decor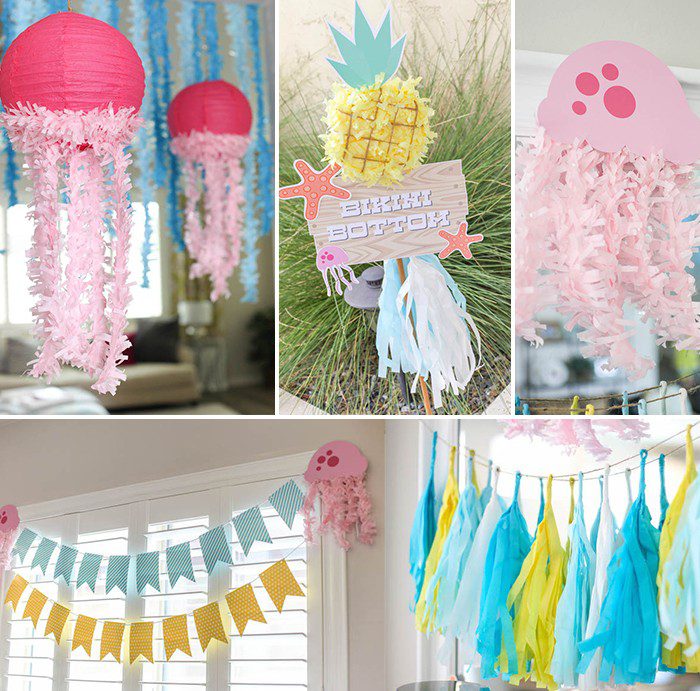 Before the party-goers indulged in all of the sweets we invited them outside to Bikini Bottom for some barnacle bubble fun and a water balloon fight.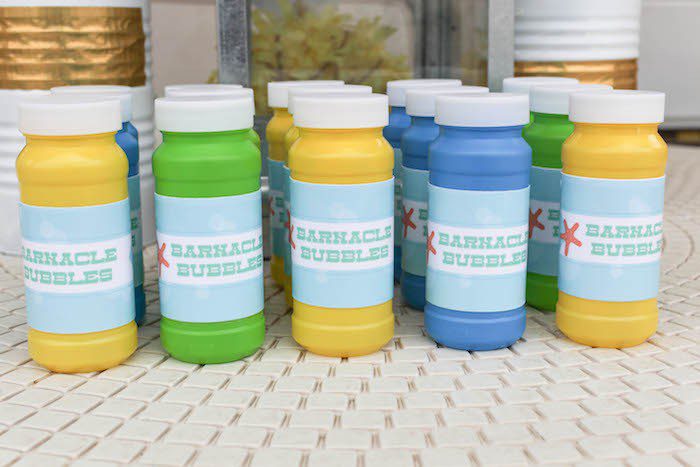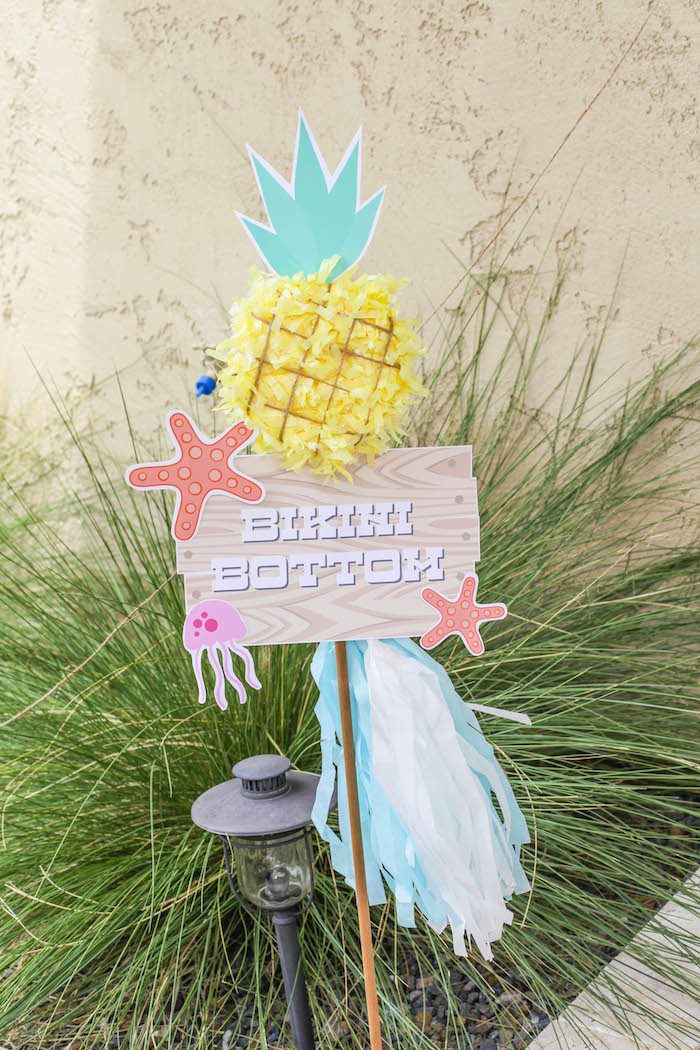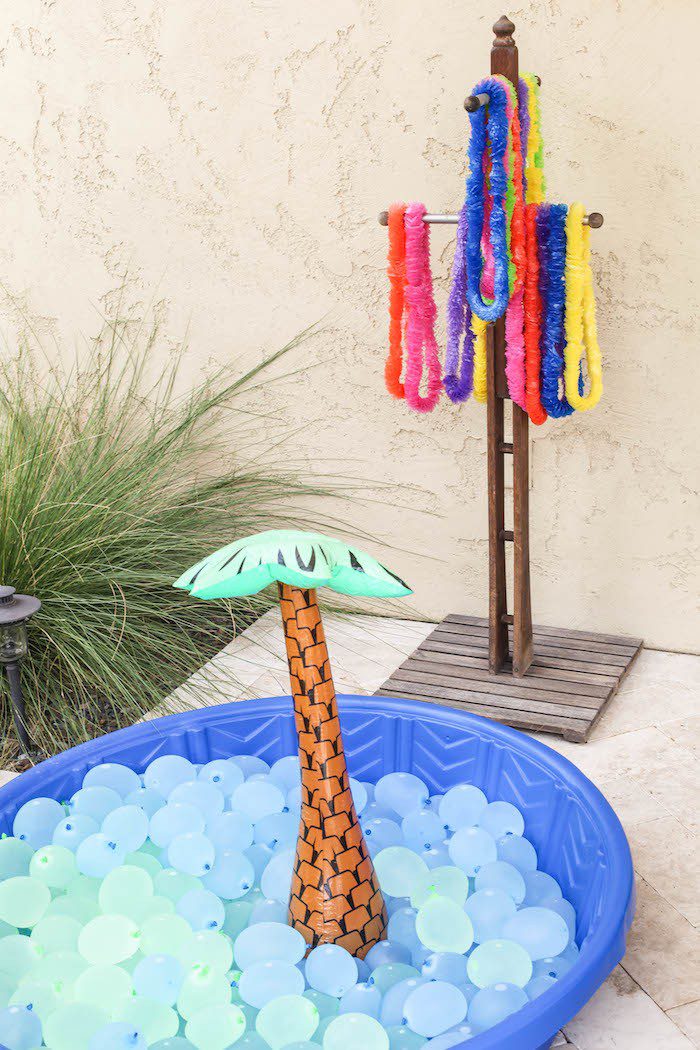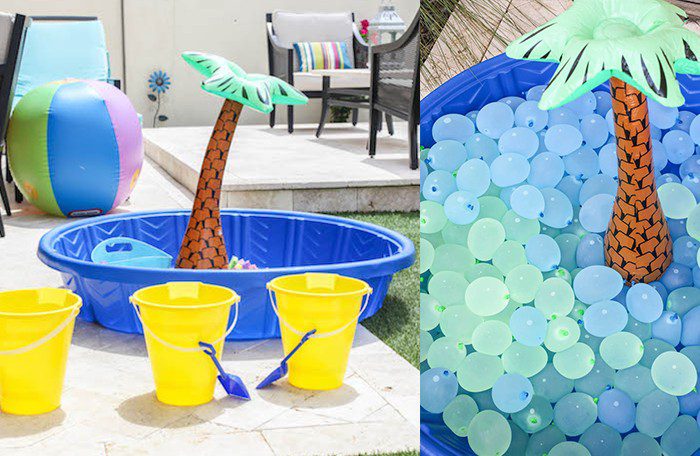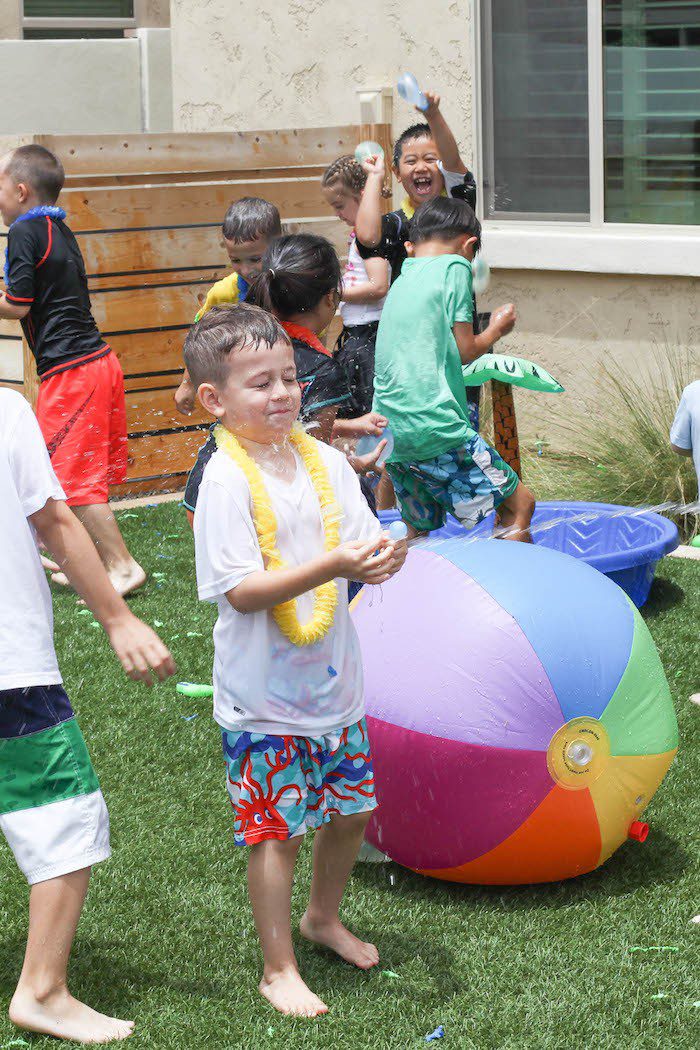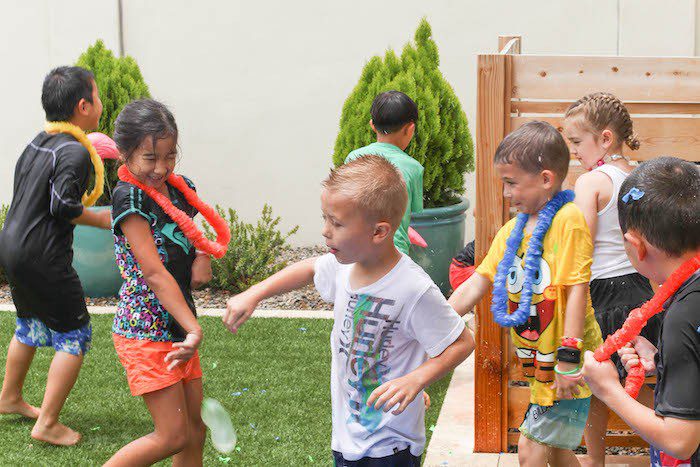 After some water filled play time…kiddos dined on Seaweed Dip (Spinach Dip), Submarines (Sub Sandwiches) or Squidward Sammies (Chicken Salad Sandwiches) and Patrick Stars (Watermelon cut into stars).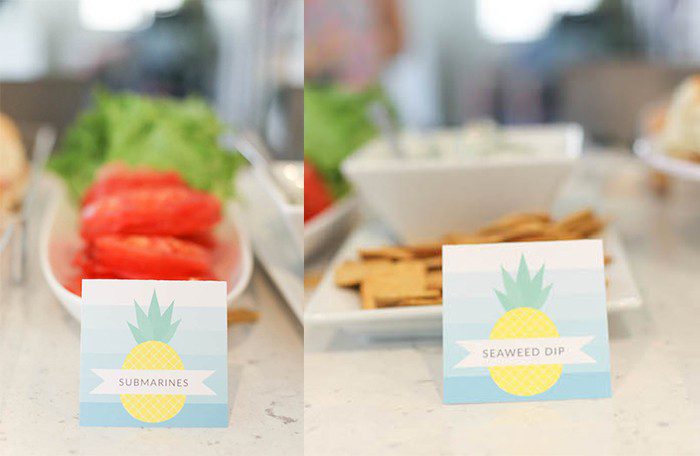 Once lunch was over we had a very special surprise!!!  The Kona Ice Truck arrive ready to serve up tropical shaved ice!!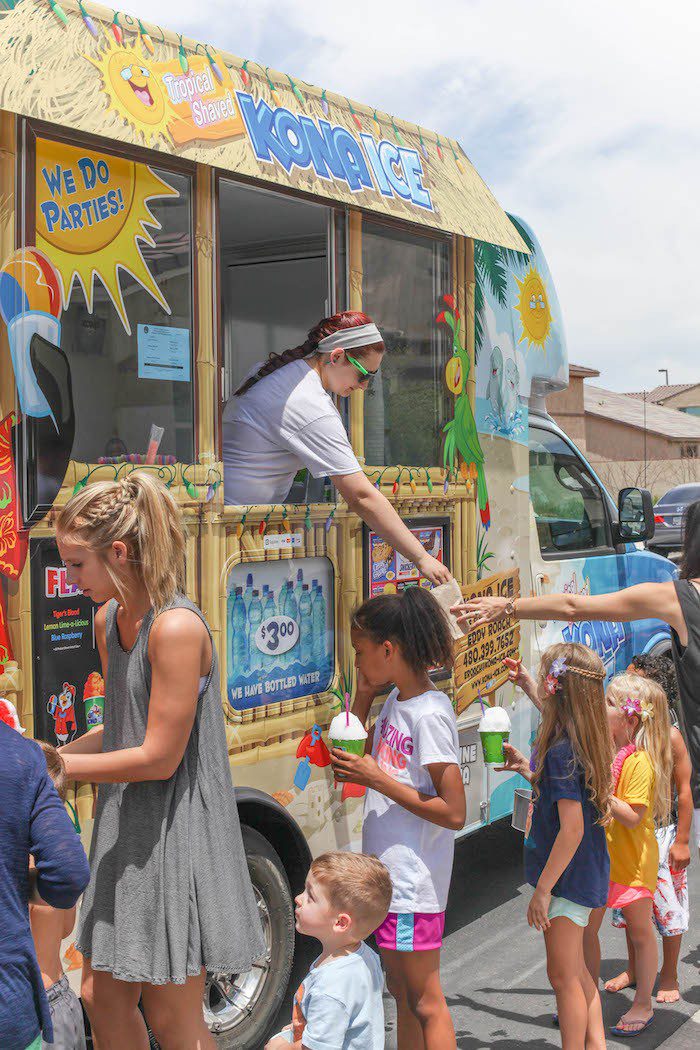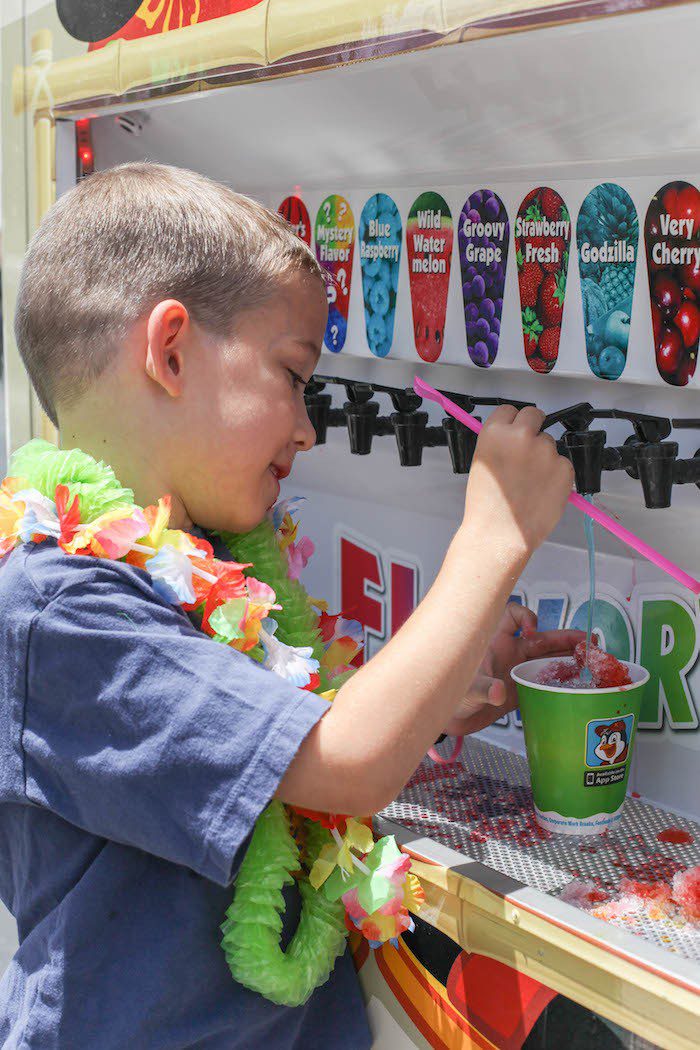 The kids loved the shaved ice truck…I think the adults did too!!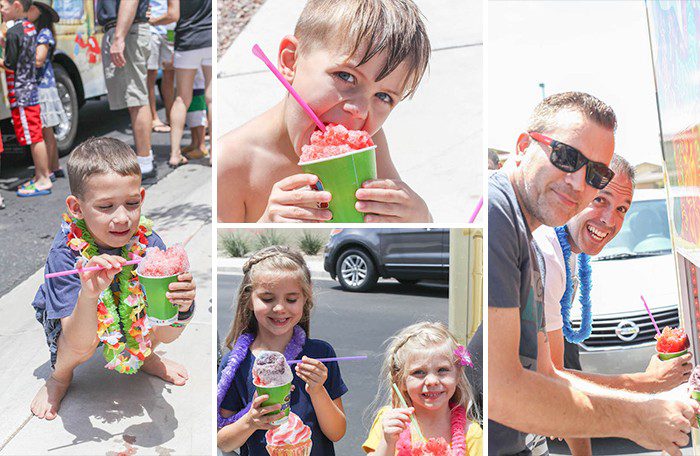 Now, it was time for cake!  This birthday boy was H-A-P-P-Y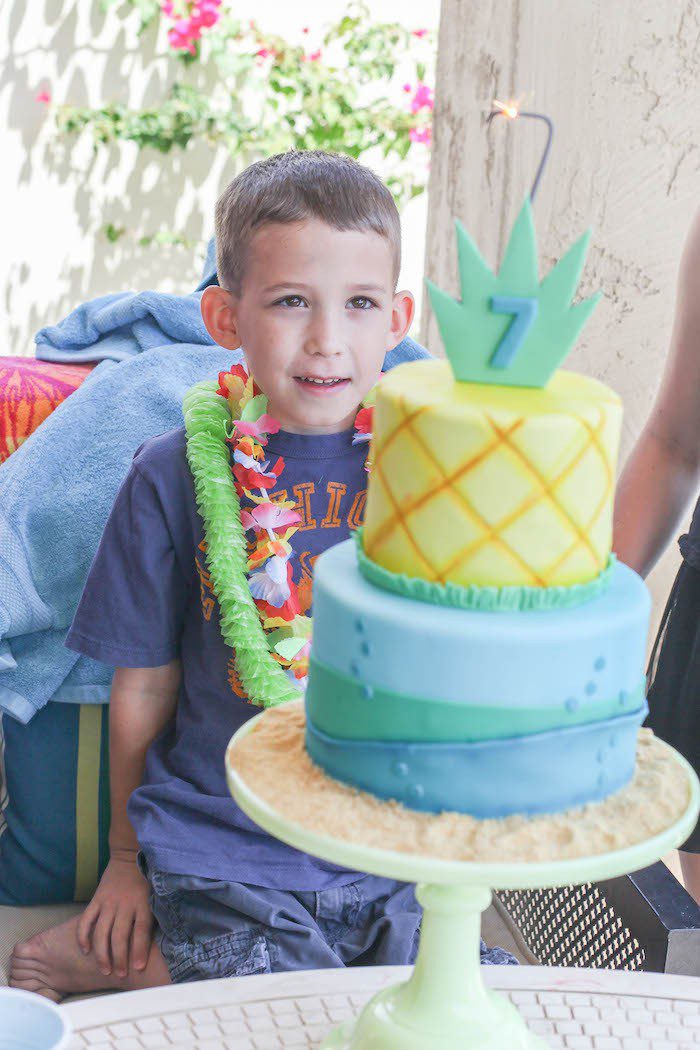 Guests went home with "Chum Buckets" that they could fill with treats.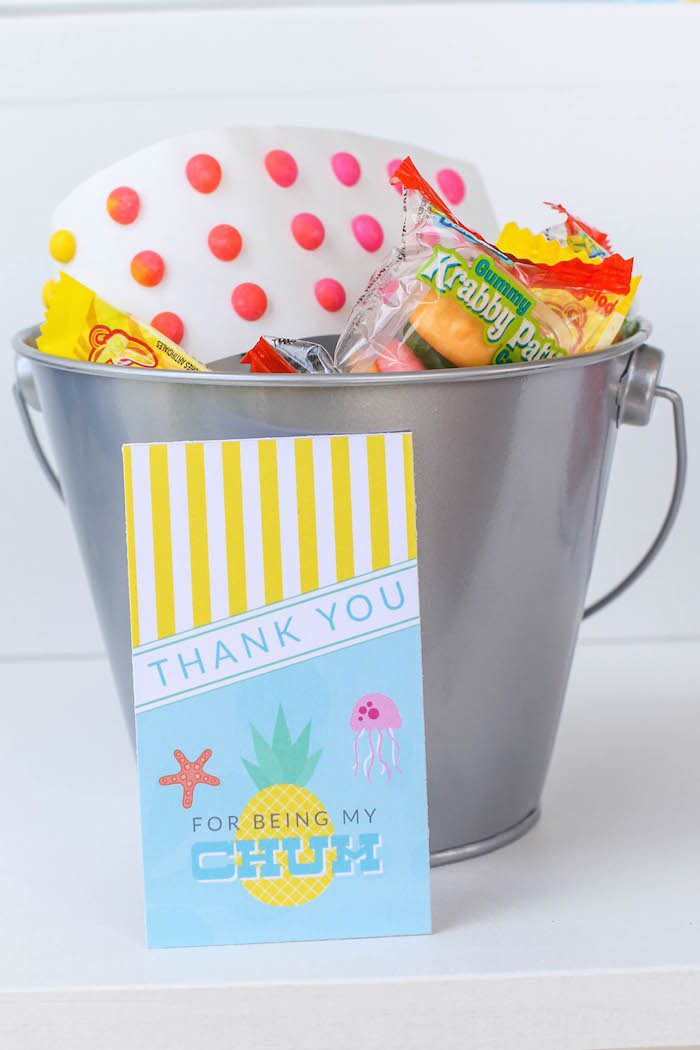 I think the Krabby Patties were a party FAVE!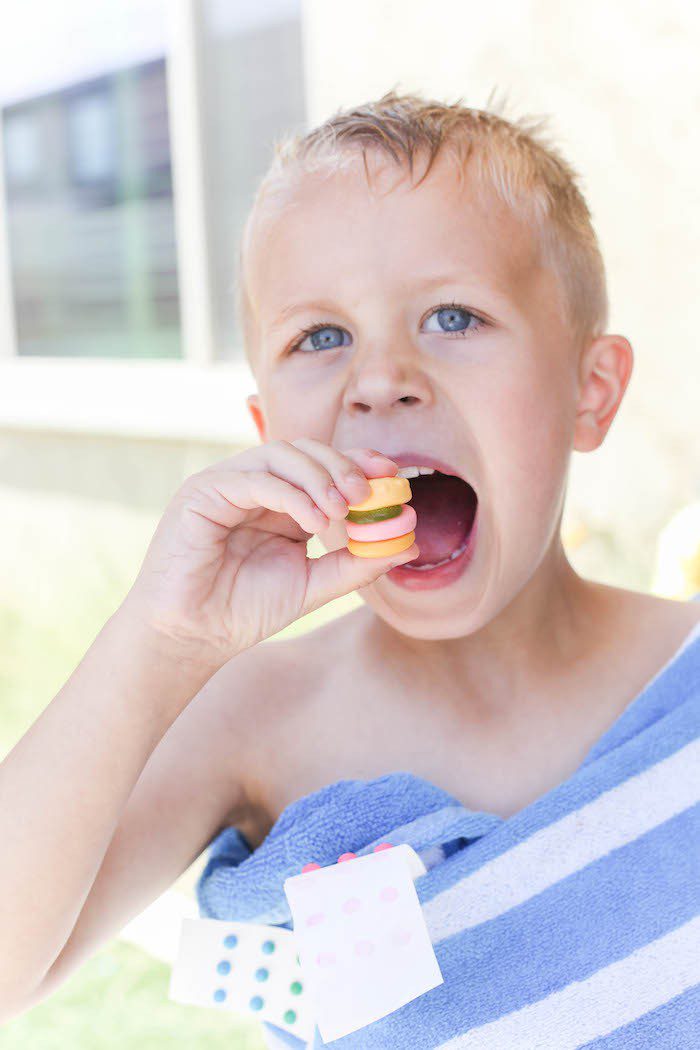 It was an awesome party and all of the kids had blast!!!  Thanks for letting us share!!