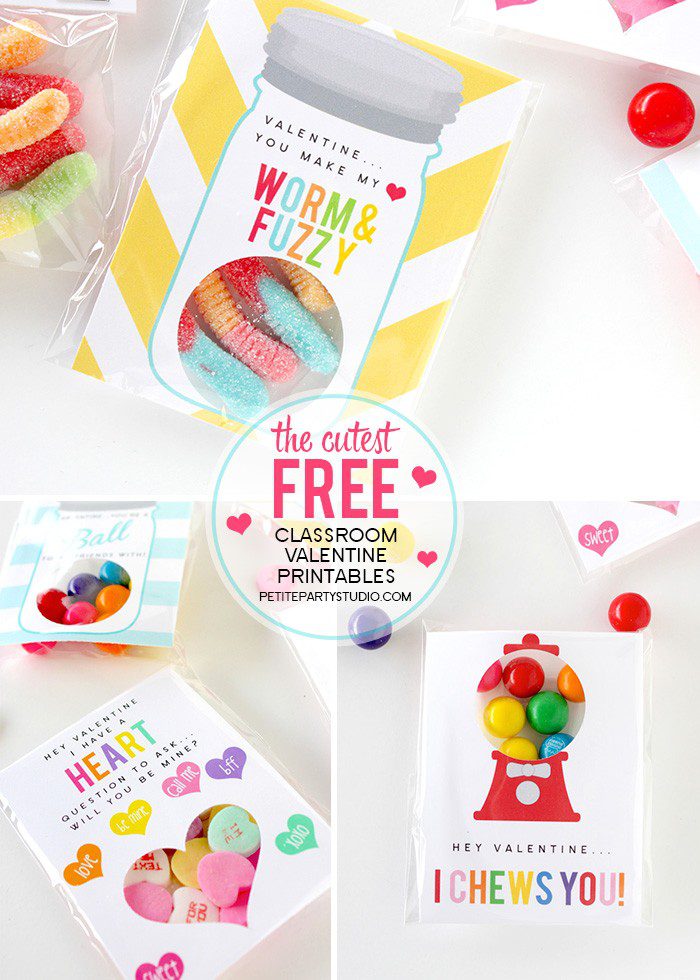 Oh yes!!  Here they are the FREE Valanetine's Day Class Printables!!!
This is what you'll need:
Valentine Printables (4 cards per 8.5 x 11 sheet; each cut card is 3″x 4″)  **find them on the bottom of this post**
Candy of your choice that matches the theme of your cards
1.5″ circle punch or heart punch
These darling FREE Valentine's Day Printables are for sure going to capture the heart of your crush!!  Quick, easy and cute!!  First, download the printable of your choice on cardstock.   I usually set my printer to print on the highest quality settings or for matte photo paper.  Next cut out the cards and punch out the areas in gray that says "punch here"  If you don't have a punch, you can cut out with scissors.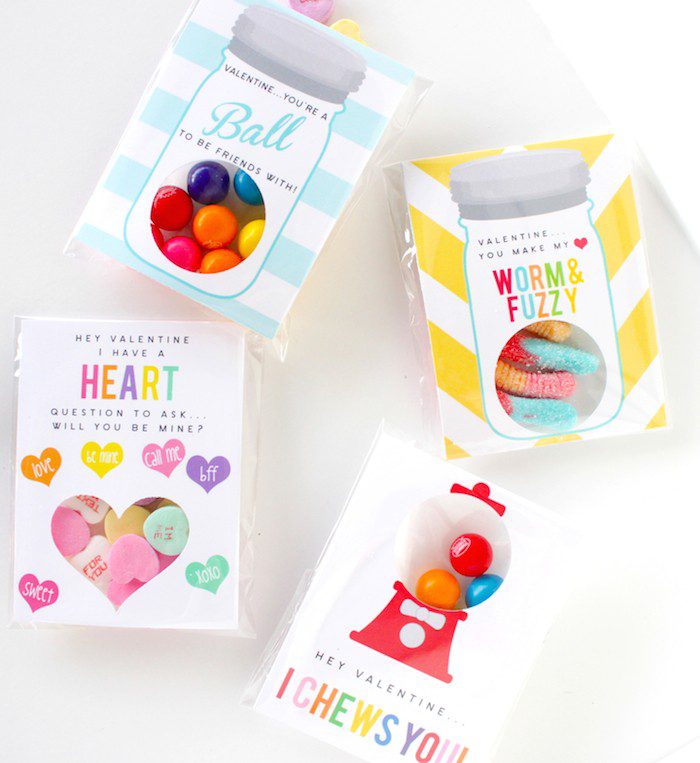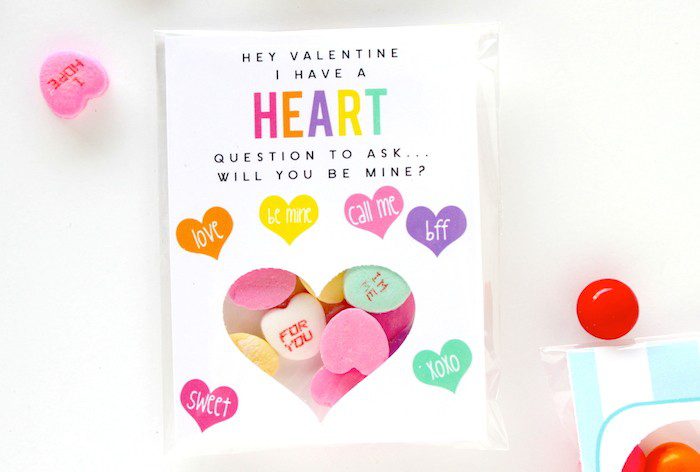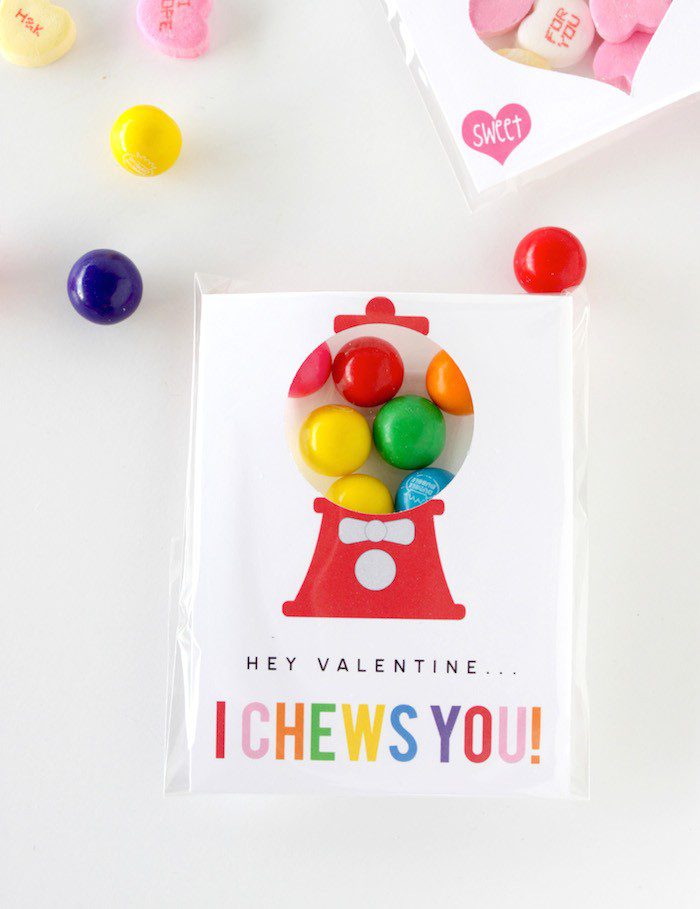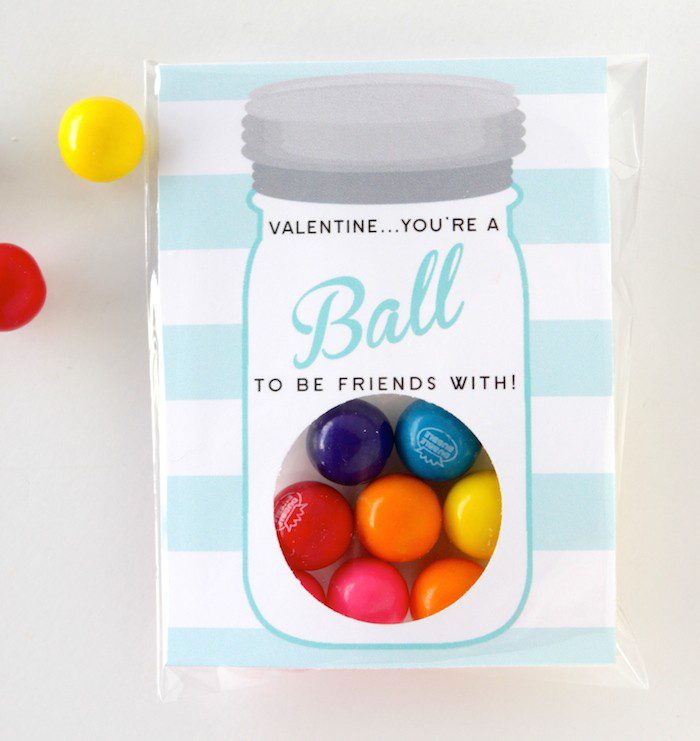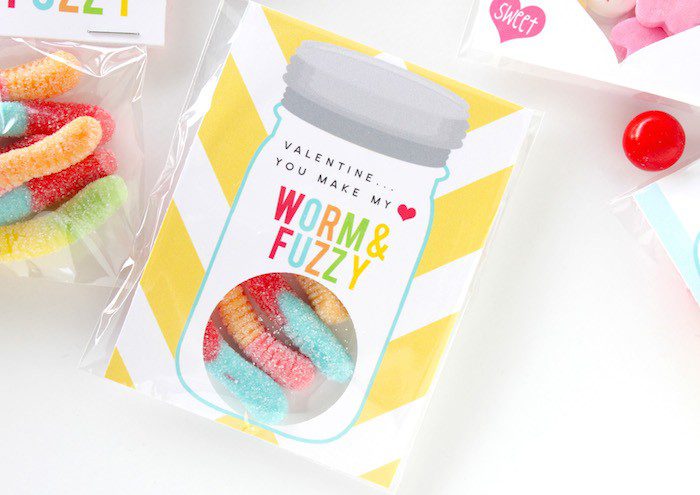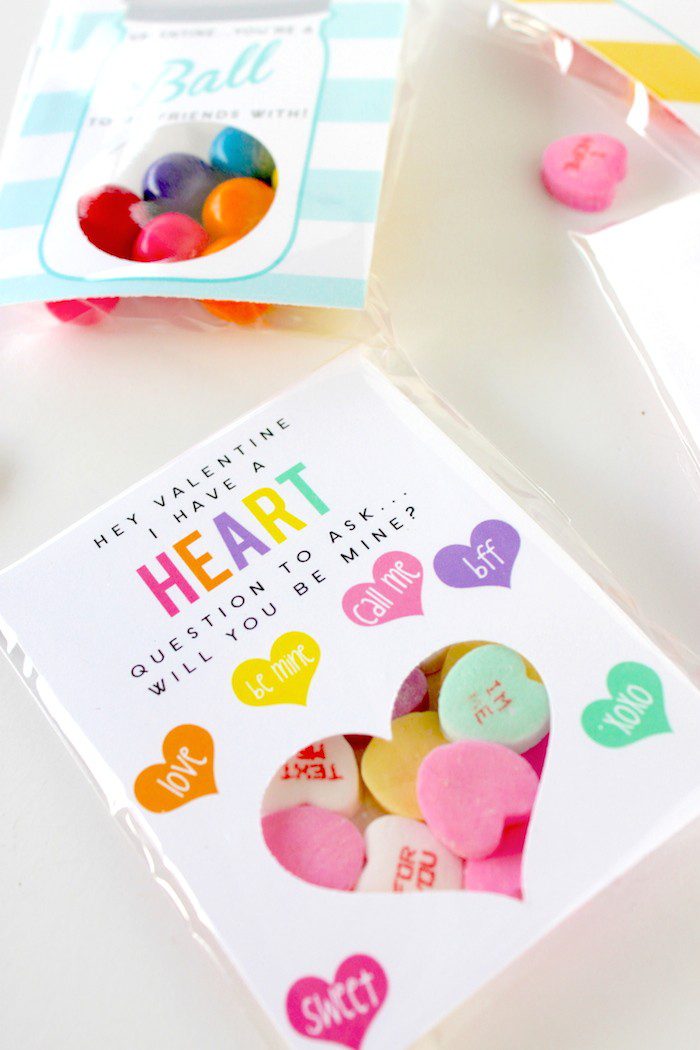 We even included these Treat Bag Toppers in case you don't have a circle or heart punch!
All of the FREE PRINTABLES are below.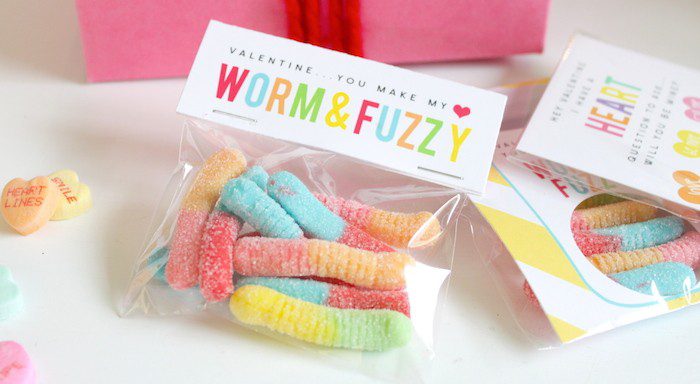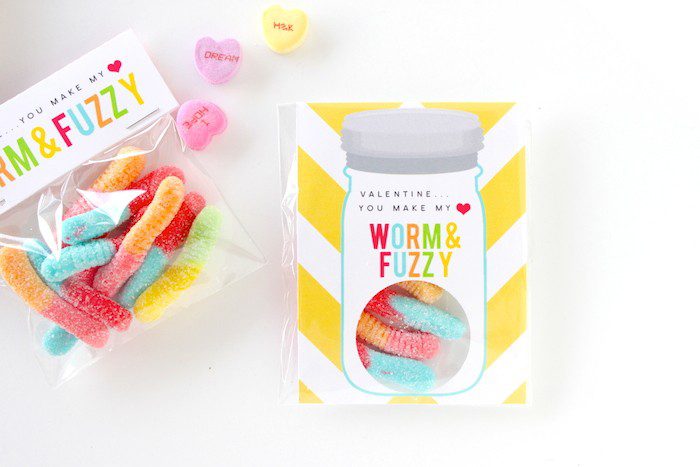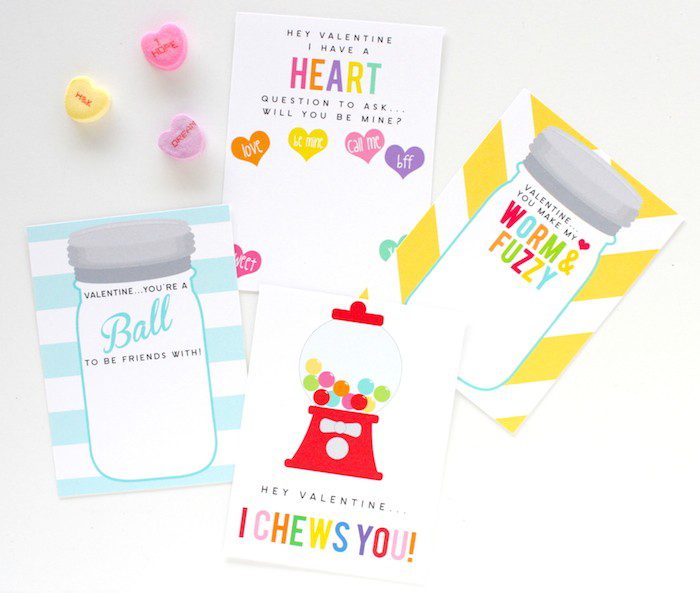 Download your FREE printables BELOW!!
 Valentine Printables – Ball Jars                                        Valentine Printables – Conversation Hearts
Valentine Printables – Gumball Machine                      Valentine Printables – Worm Jars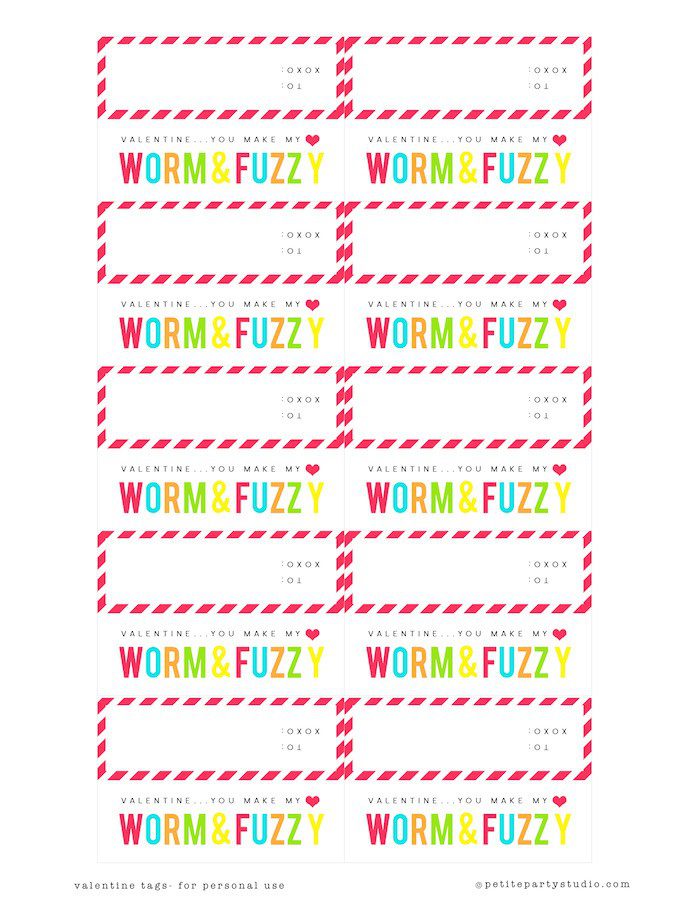 Valentines Day Treat Bag Toppers
You can also view some other Valentine's Day ideas HERE & HERE & HERE
That's a whole lotta cuteness!!   Make a few extra of each, throw in a gift card and package them up in our sweet little pink bakery boxes to give as teachers gifts!!  We hope you enjoy and don't forget to share this link with your friends!!!  xoxo