We can't believe we have NEVER written a post showing my Toddler Boys Room DIY Budget Makeover.  We originally featured the pallet bed DIY on Project Nursery,  Part 1 and Part 2 and it has also been seen on HGTV, People.com and all over Pinterest.  So we thought it was about time to feature it here too!!
I wanted to create a budget friendly, toddler friendly space, so…I started the room off by building two pallet style beds for the boys new shared room.  The frame dimensions were based off of the junior mattresses from IKEA.  Next, I constructed movable headboards that lined the 2 walls around the beds.
Here is a picture of the room before we really added anything to it…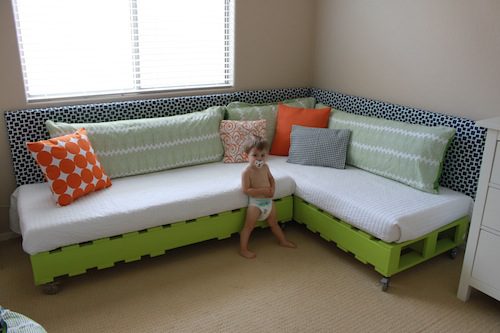 and here are the after photos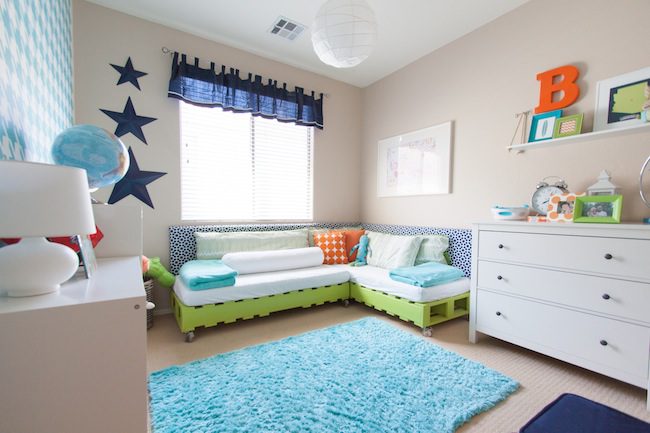 I LOVE the way the HOUNDSTOOTH wall turned out using a Cutting Edge All Over Wall Stencil…see the "how to" HERE!!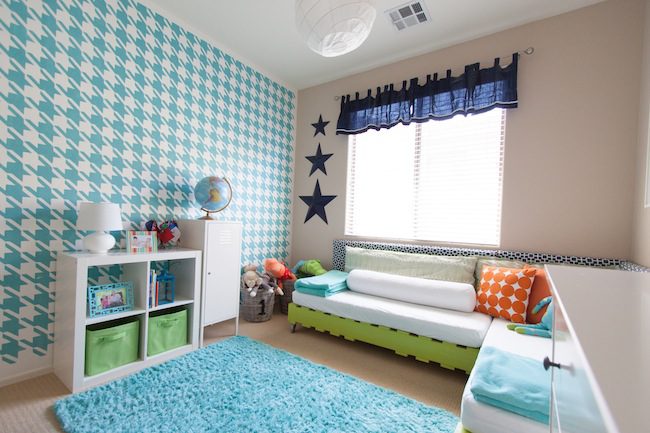 I removed the closet doors to maximize the closet space since I had to move two boys into one room.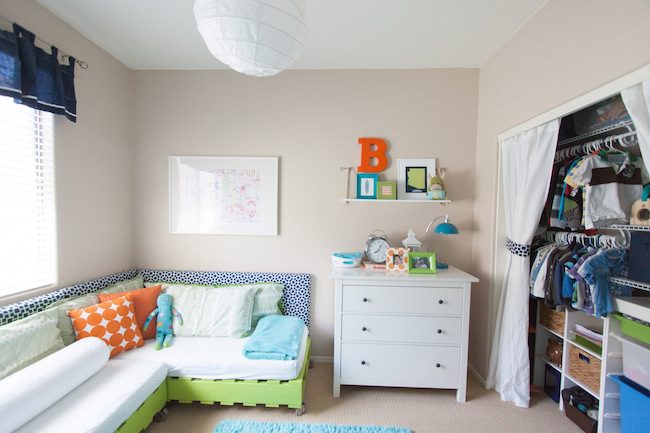 Inexpensive curtains hung from a tension rod helped to hide some of the closet mess…LOL!!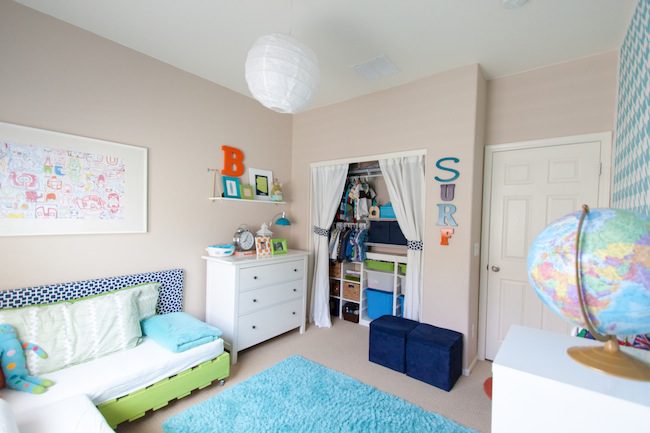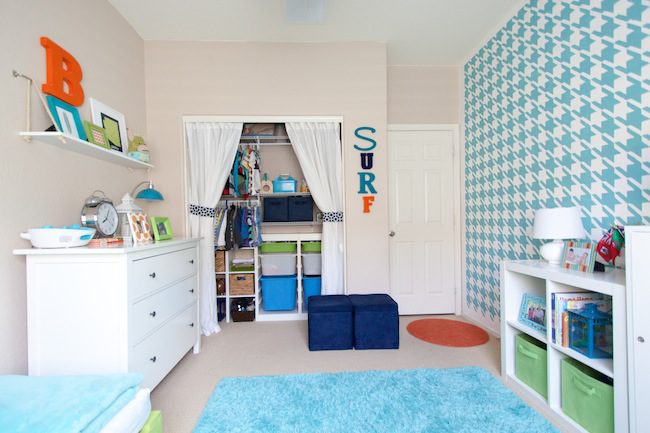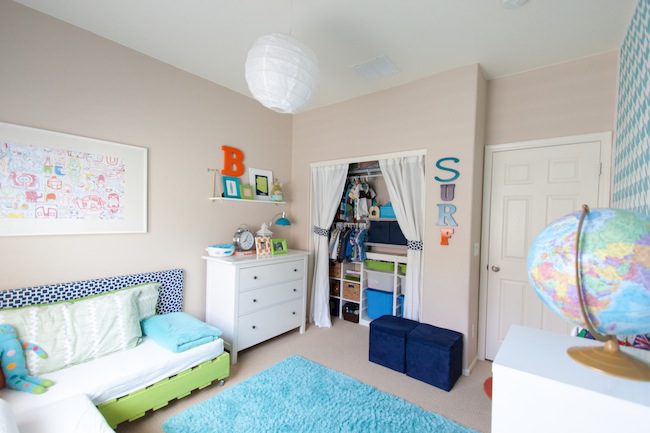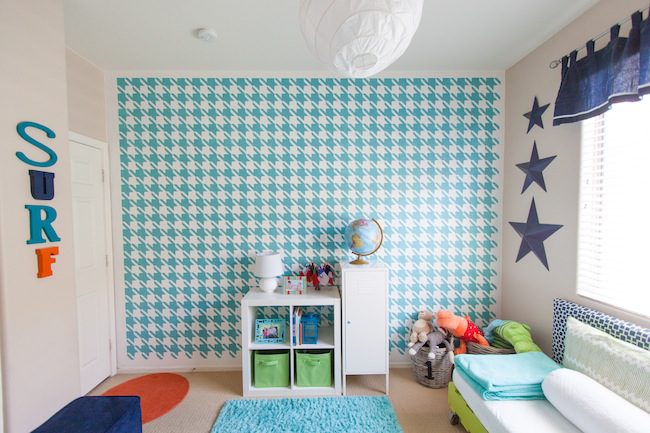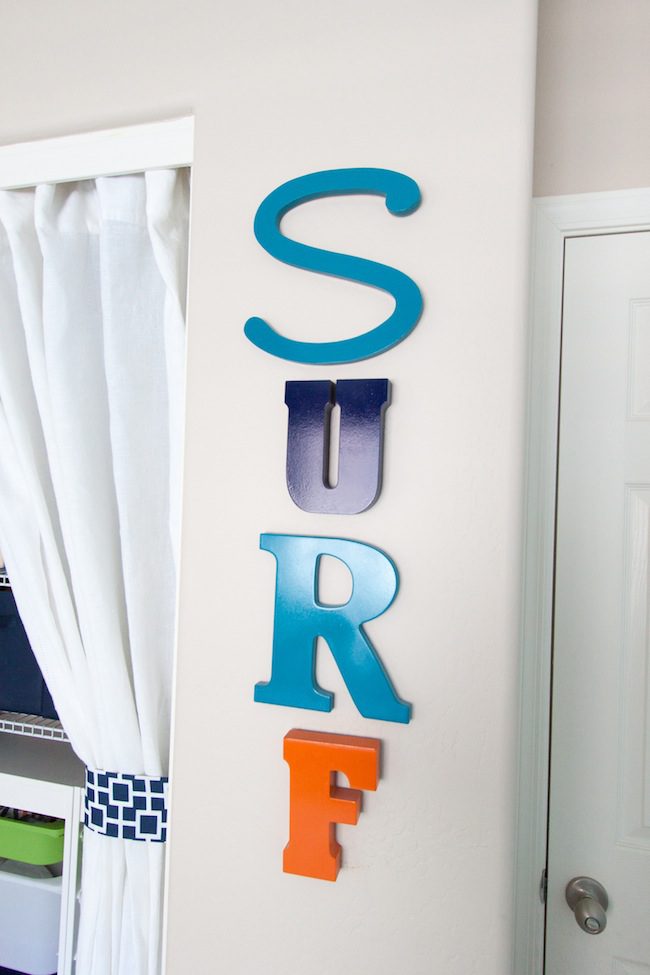 This wall shelf was inspired by a shelf I originally saw in the Pottery Barn Kids Catalog…it was no longer available so I decided to recreate it.
See the full DIY HERE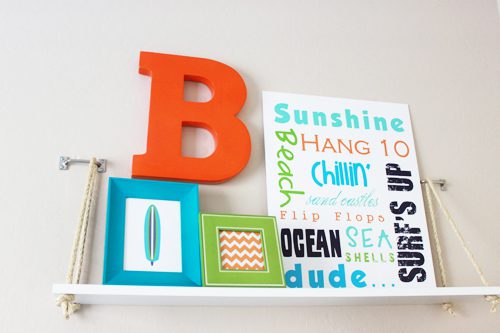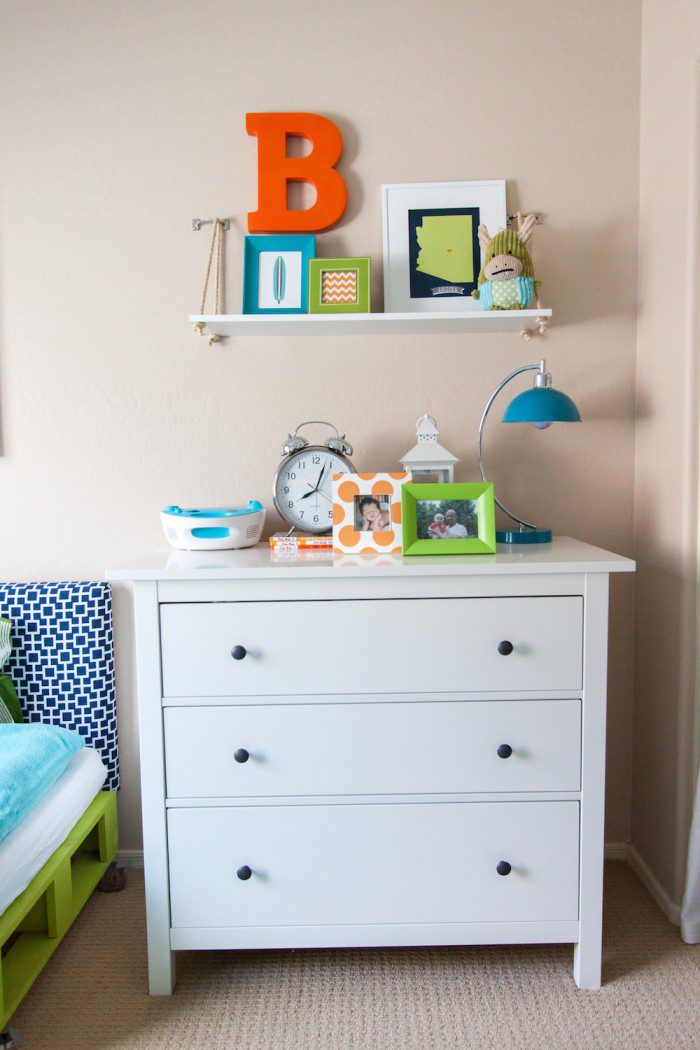 So that's it!  I'm sad to say…we moved out of that house a few months ago.  Now the boys each have their own rooms and NEW bedroom projects will begin soon!!  The beds are receiving some new upholstery and possibly new paint…we'll see how ambitious I am feeling!!