So we showed you Part 1 to our Monsters University Inspired Party.  Now here is part 2!!                                  We are sharing our DIY Monsters University Oreo Pops featuring Mike Wazowski.
Not too handy in the kitchen?  No worries!!  These treats are no bake, no fuss and the kiddos will think you are the queen of the kitchen!!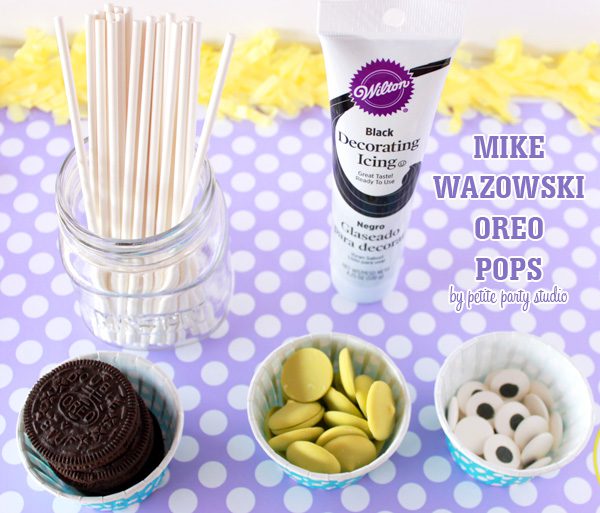 What you will need:
Double Stuffed Oreos
Candy Melts – Lime Green
Large Candy Eyes by Wilton
Decorator Icing – Black
6″ Lollipop Sticks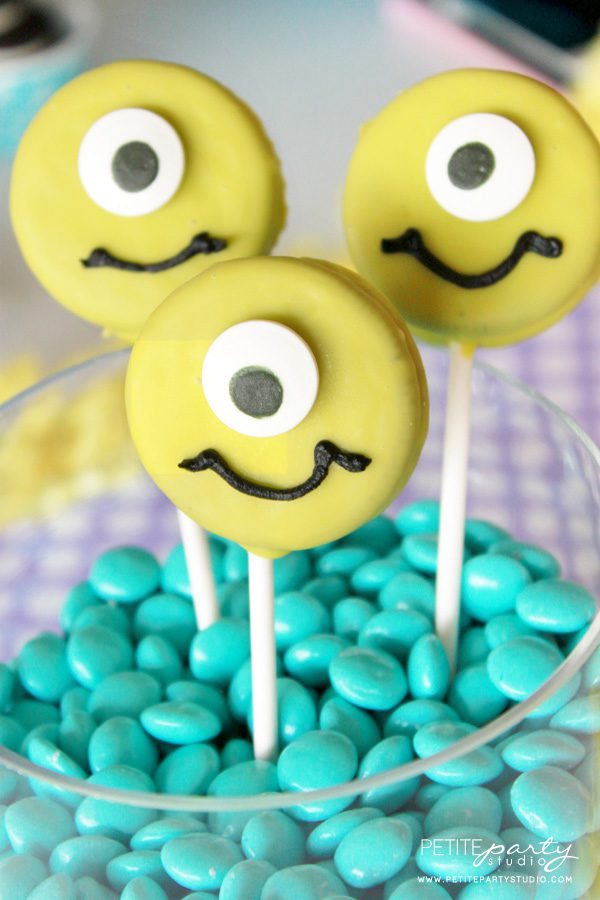 Melt down your candy melts…I prefer using the microwave to do this.  I heat the candy in increments of 25 seconds on half power until melted.  Be careful not to overheat or burn the melts.  Seperated the tops of your orders and dip your lollipop stick into the melted candy.  Gently press the sticks into the cream of the oreo (the melted candt helps to keep this in place.  Use a drop of the meted candy to hold the oreo top in place and place briefly back into the freezer to set.  After 5 minutes, dip the set oreo into the candy melts.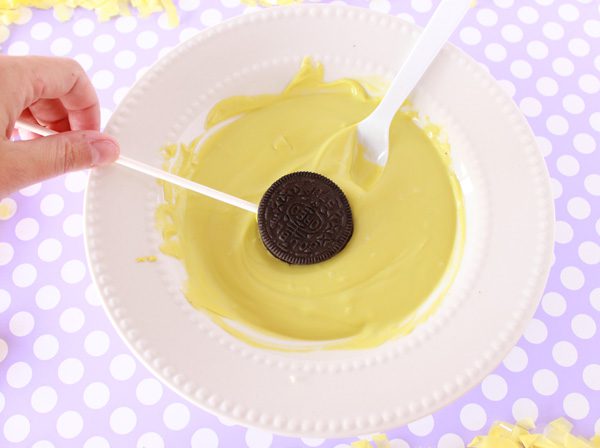 Once covered, gently tap the oreo to remove the excess candy.  Place onto wax paper and place back into the freezer to set the chocolate.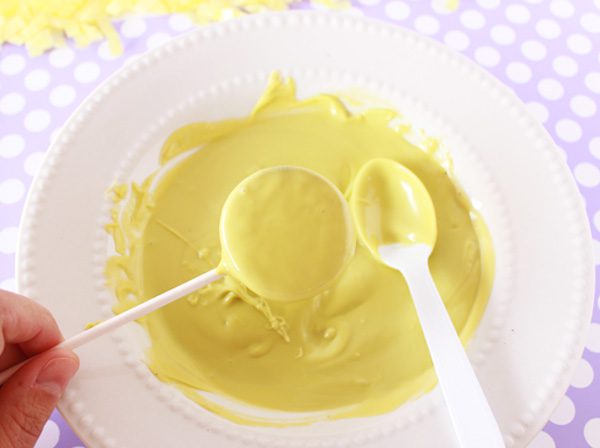 Once the coating has set, I use a dab of the decorator icing to attach the eyes.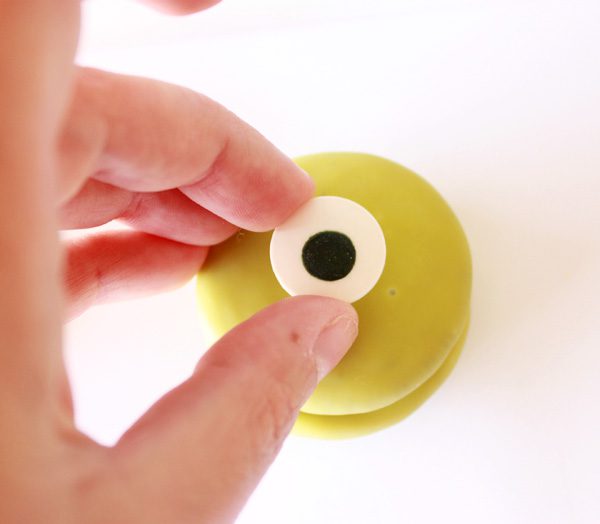 I then cut a small hole on the corner of a small sandwich bag to pipe on the decorator icing for the mouth.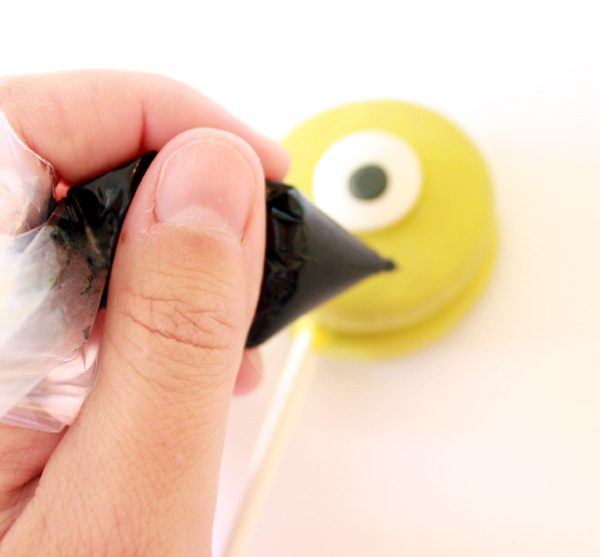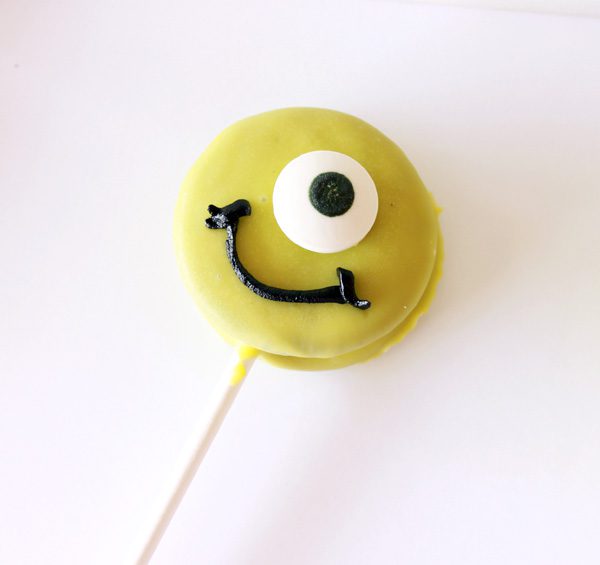 Eeeek!!!!  Don't they look so happy??