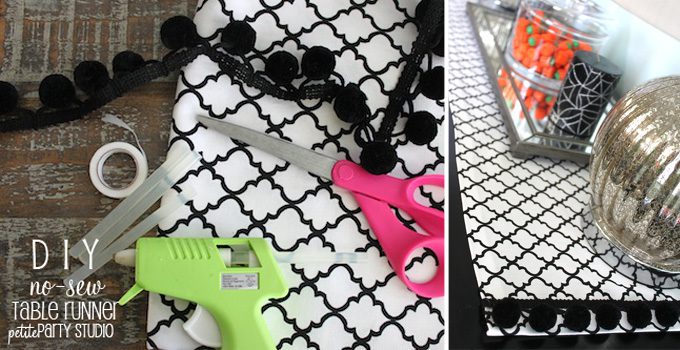 Need a quick and easy DIY project for the weekend?  Well we have it right here for you!!  I went on a hunt the other day looking for a cute runner to compliment my Halloween decor and had no such luck!  So, I decided to make one and THEN…I realized my sewing machine was not here, so I had to resort to plan B.
A no-sew option…yup you heard me correctly, NO-SEW!!  Whoop-whoop!!  Follow these easy steps and you will have your table set in no time!!  Here you go!!
Supplies:
Fabric
Trim
Scissors
Hot glue or fabric glue
Heat n'Bond Hem Tape
Iron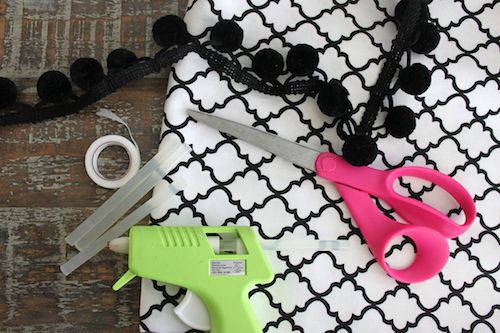 The finished size of my runner was approx. 12″ wide, and you can make the length any length you want.
Cut fabric about 2″ wider and 2″ longer than the desired finished size to allow for hems.
**no fancy measuring here (:  …I just cut along the pattern**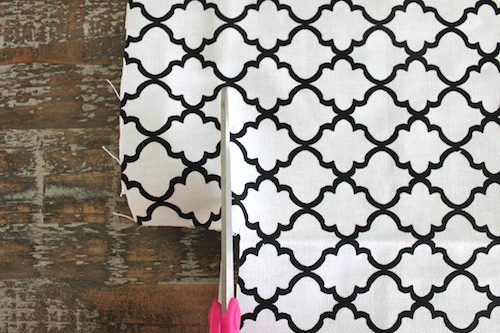 Using an iron, crease the fabric creating a hem along the sides before placing the hem tape.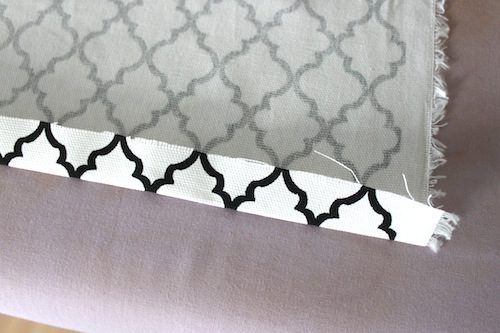 Start at one end and place your hem tape.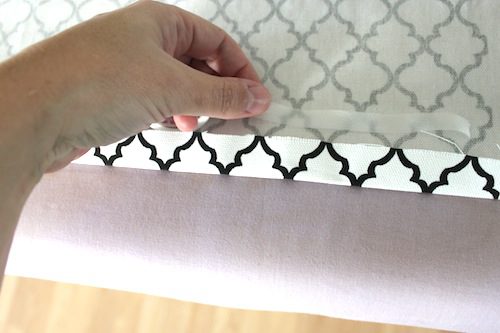 Use your iron to activate the hem tape.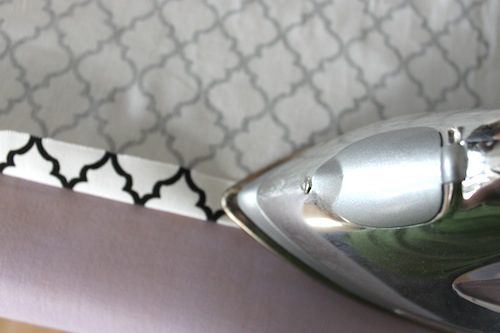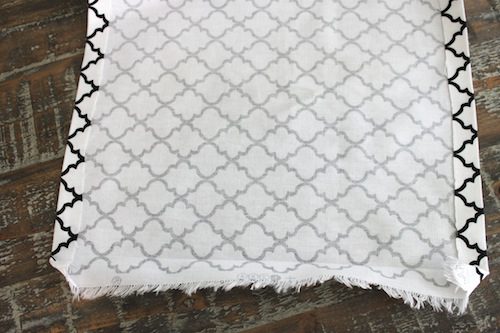 Once both side are pressed and hemmed, move on to the ends.  Repeat the "hemming" process with the ends of your fabric and  and turn the corners in as pictured.  A small dab of hot glue with help keep the corners turned in.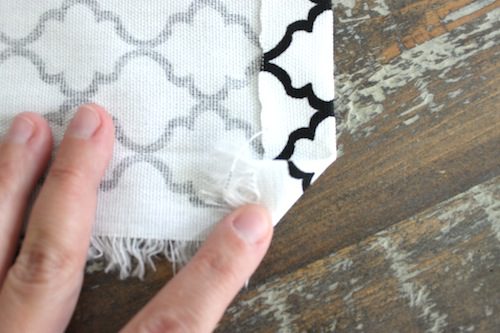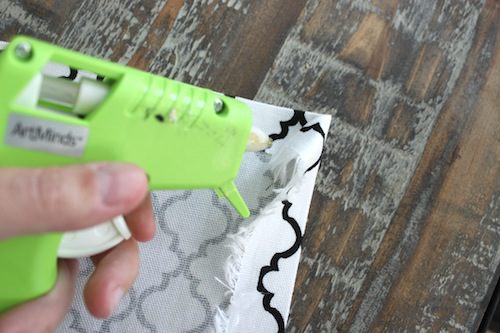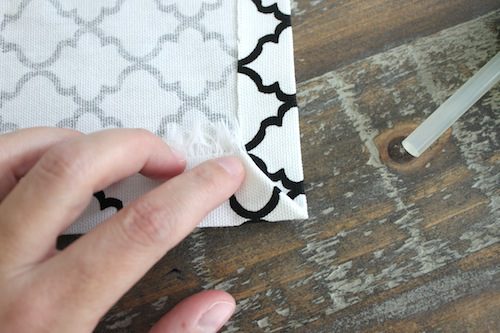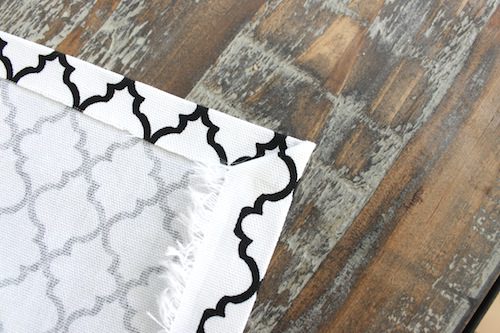 All sides should be hemmed, flip the runner over and you're ready for trim.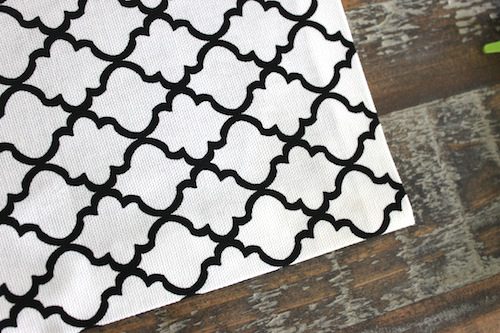 Cut trim pieces just slightly longer than your ends.  Use a thin bead of hot glue to attach the trim to the front side of the runner.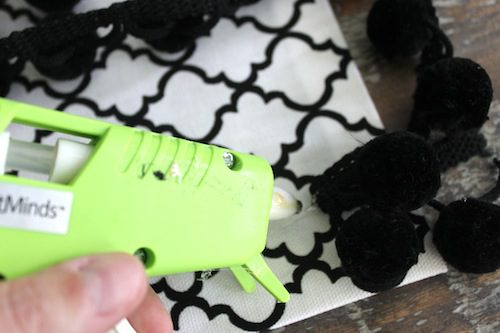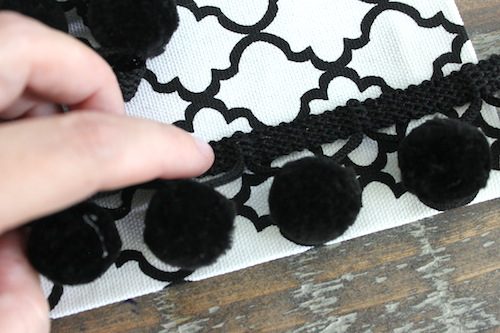 Wrap the trim around the ends and secure with glue, then cut off any excess.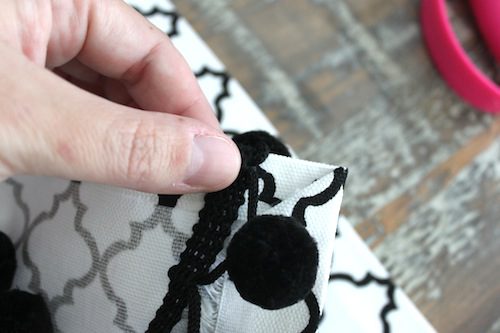 There you go…a sweet little runner to dress your table.