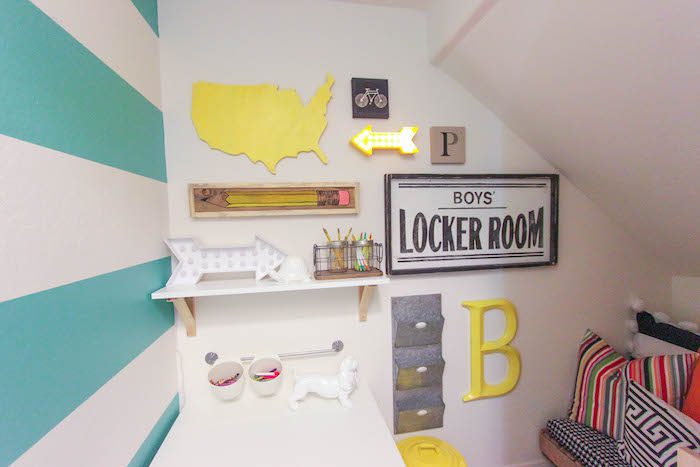 We moved into a new home almost a year ago and trying to figure out where to start on project is a project all on its own. So…last Sunday, we made the decision to finally tackle our closet area under the stairs. Ranking on the priority list…ummmm…not really, but I knew it was a small space that could be knocked out in 2 days. So we decided that we didn't need the area for storage and it was quickly was transformed into the closet turned homework station / reading nook / art studio. Yep, the kiddos were granted this space and they couldn't be happier. Let's take a look at the before pics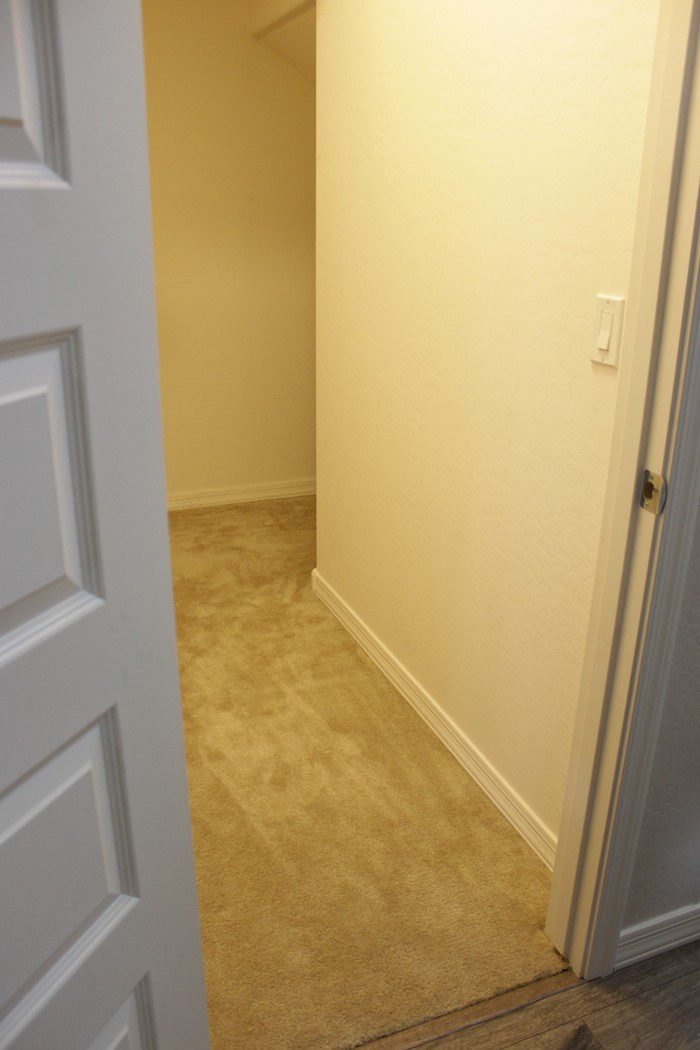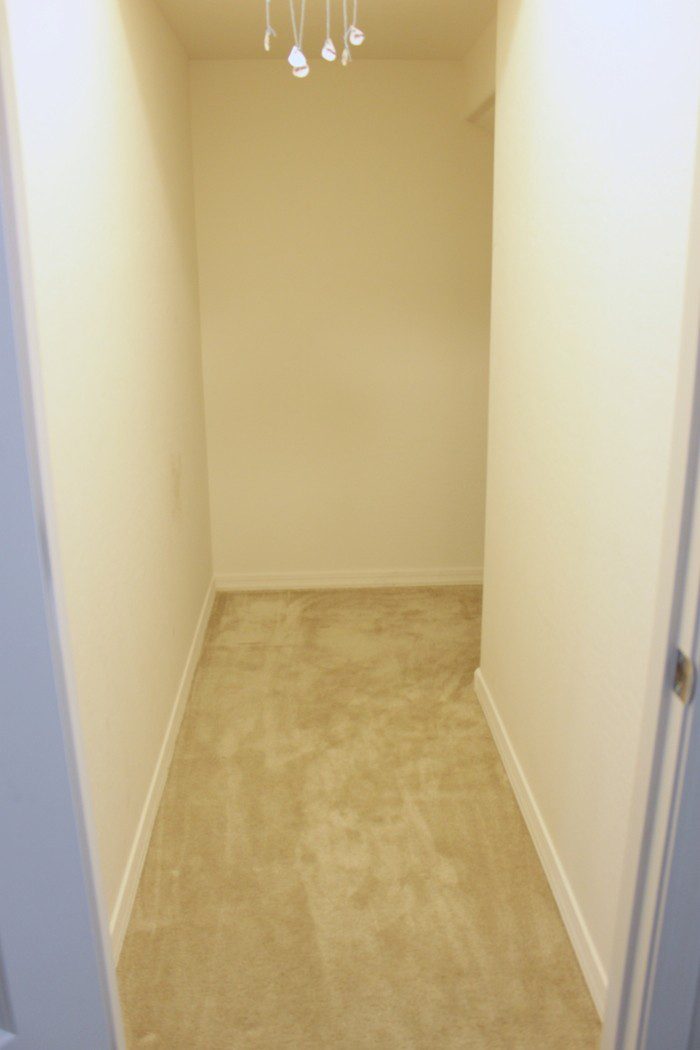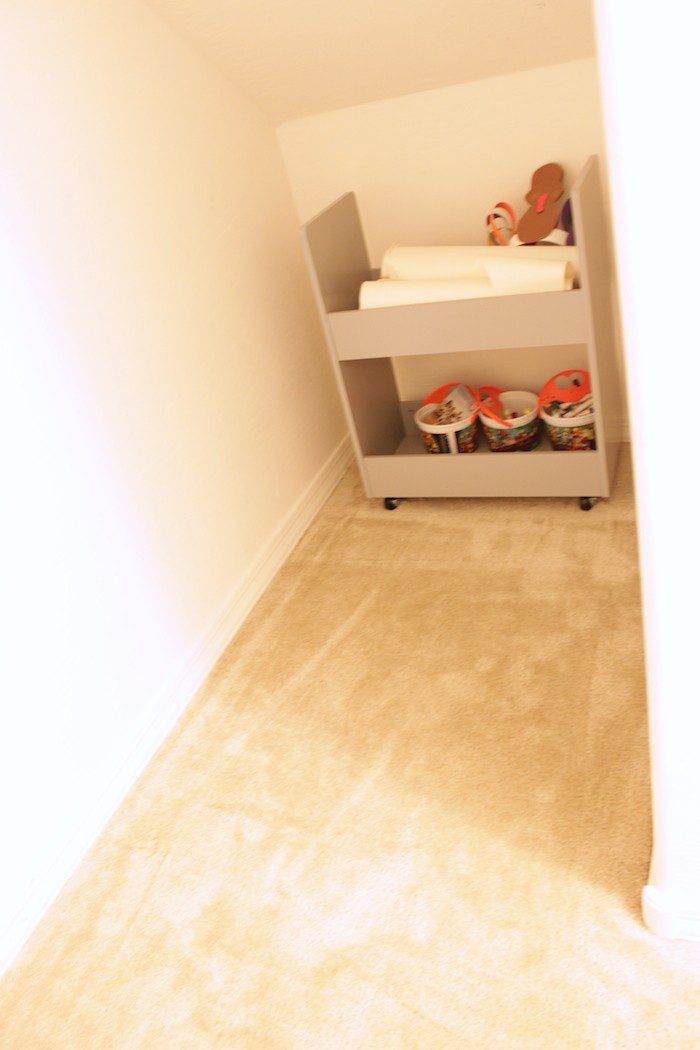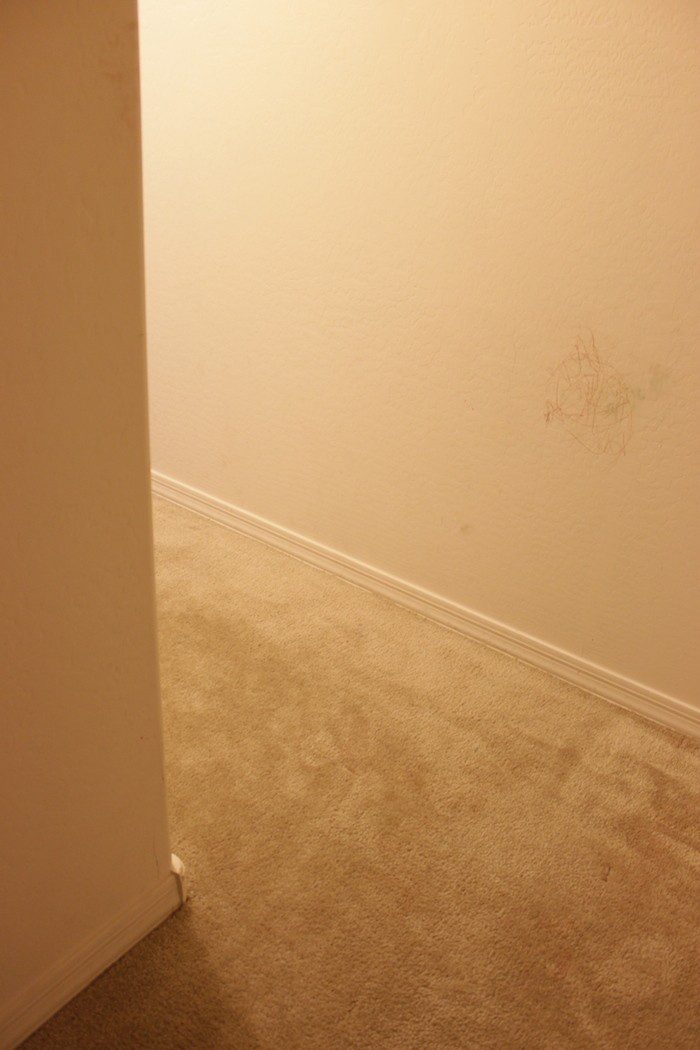 and the after pics…I found this amazing table at IKEA that could be attached to the wall. It folds up for project and folds down when not in use…perfect for homework or art projects! Above the table I added a rail to hold crayons and art supplies.
Under the Stairs Closet turned Homework Station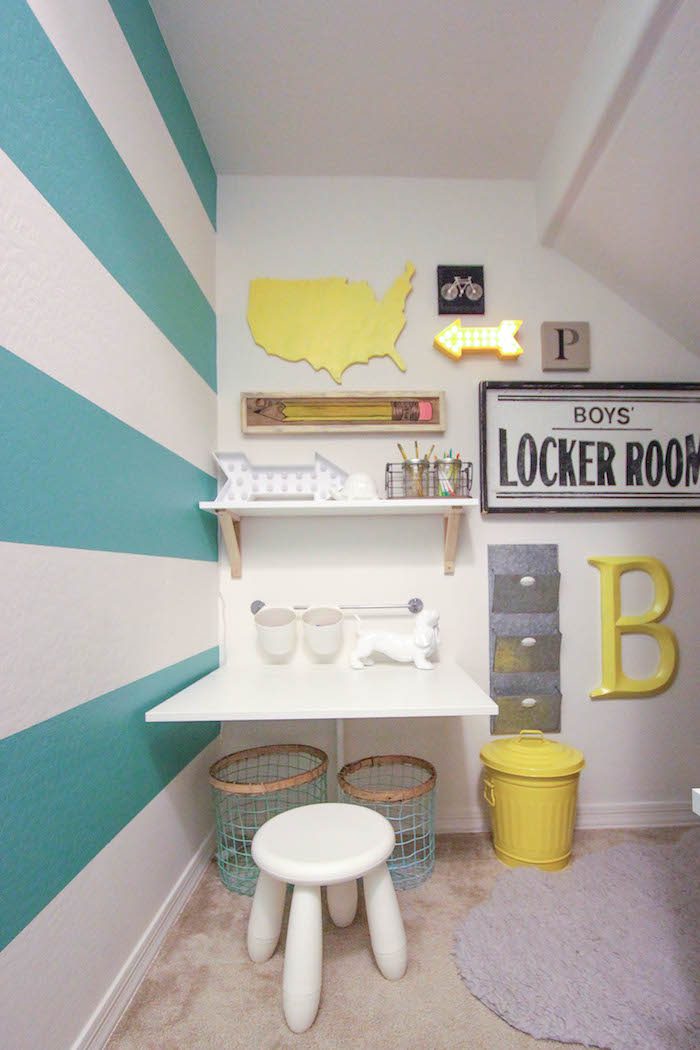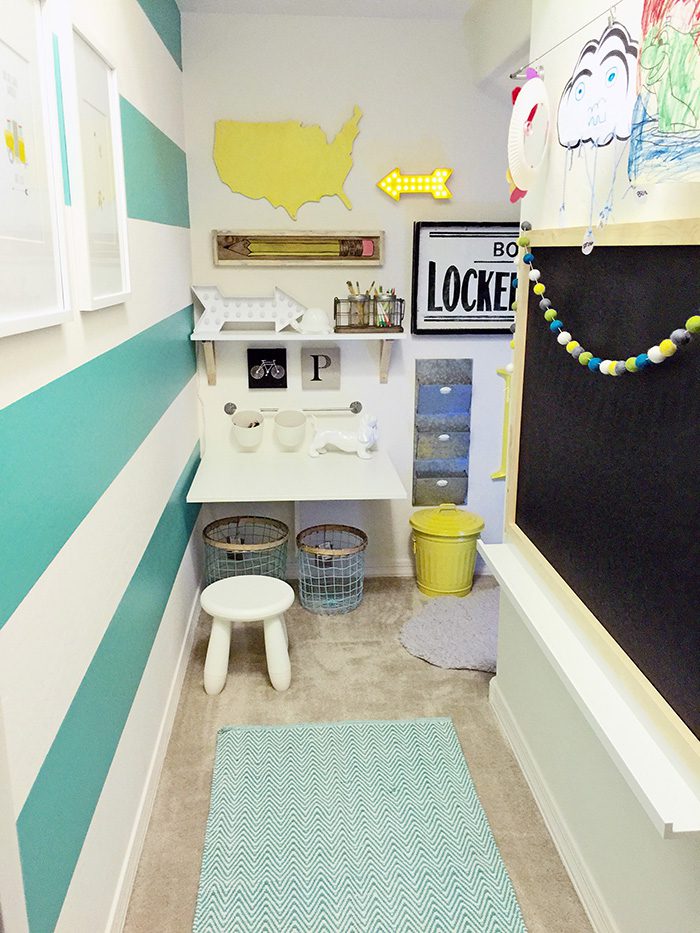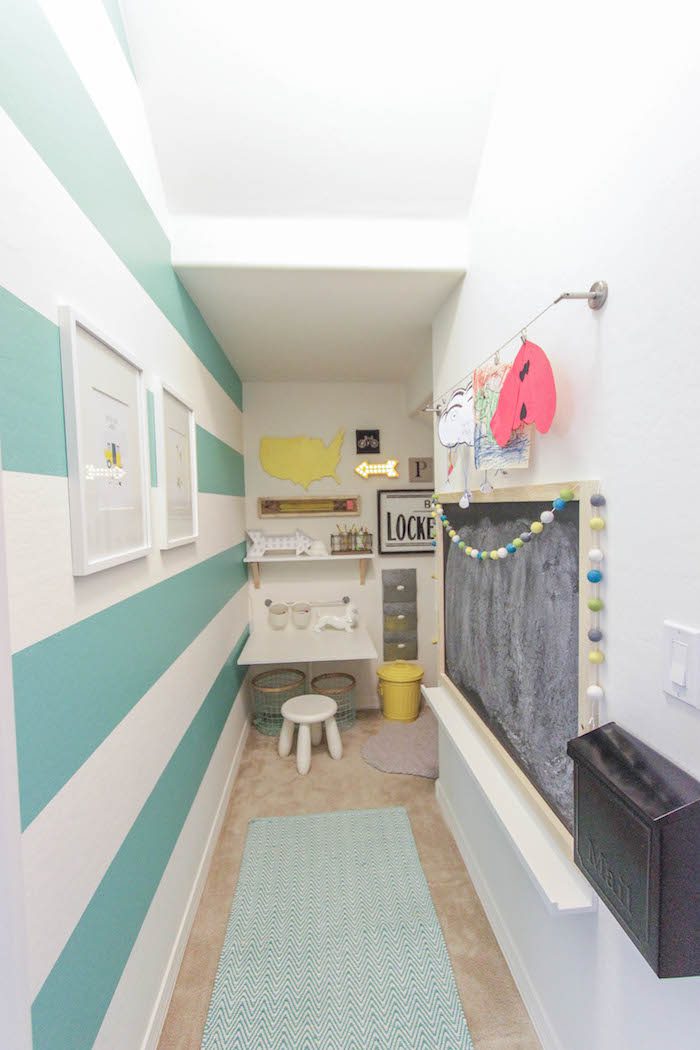 In the back end of the closet, I took an ordinary shipping pallet and added some casters. For the cushion, I purchased a dog bed, rug and some throw pillows from Homegoods. Small spice racks from IKEA make great book shelves.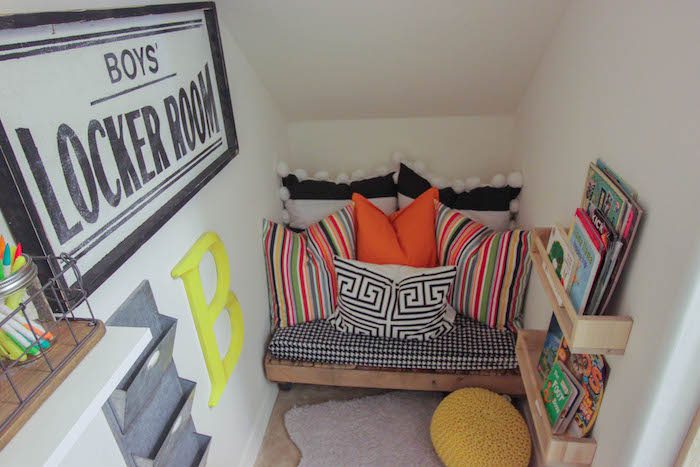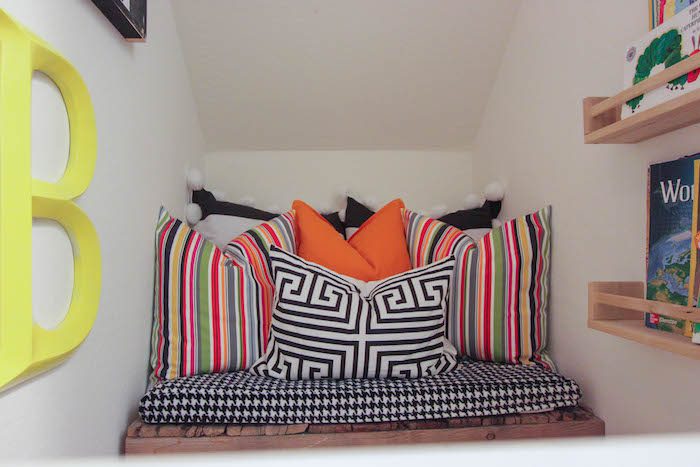 A small gallery wall adds interest without overwhelming the small space. The wall is filled with some finds from local artisans…such as the pencil art is from LetterCraft and the US Map & Boys' Locker Room signs are from Jaxn Blvd. The arrows, bicycle and the letter P are from Target while the letter B, galvanized letter stacker, yellow trash can, white ceramic basset hound, and metal baskets are from Homegoods.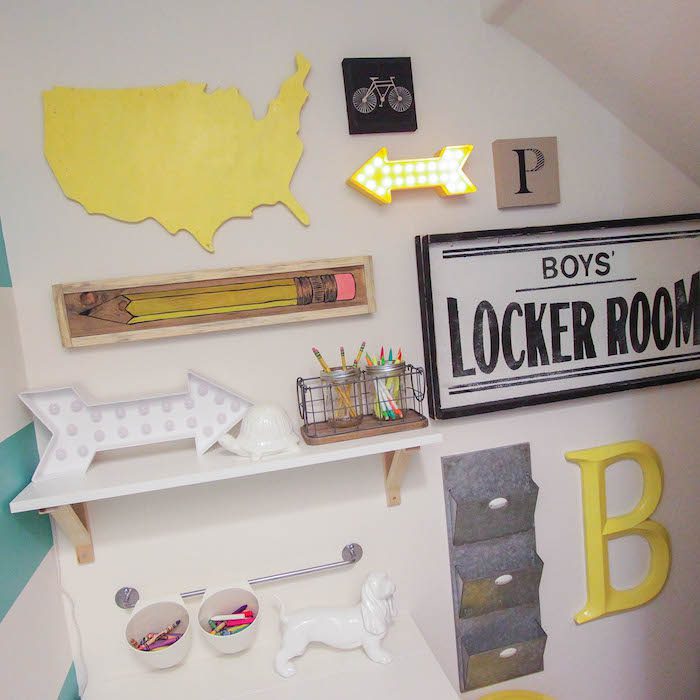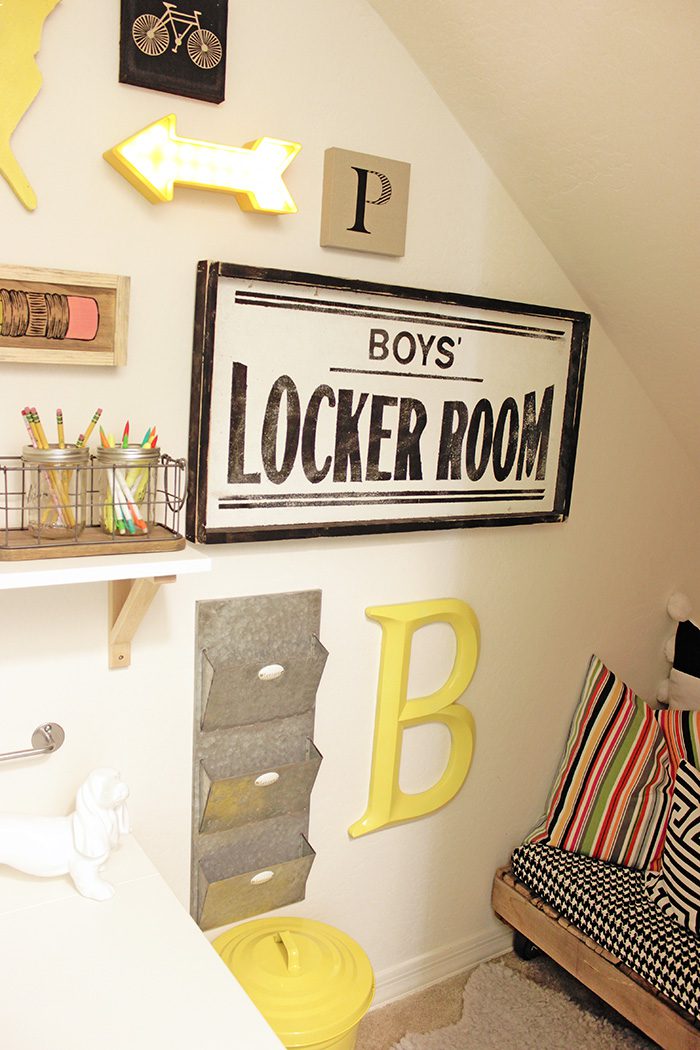 Horizontal stripes in a bold teal run the length of the closet adding interest, color and pattern to the space.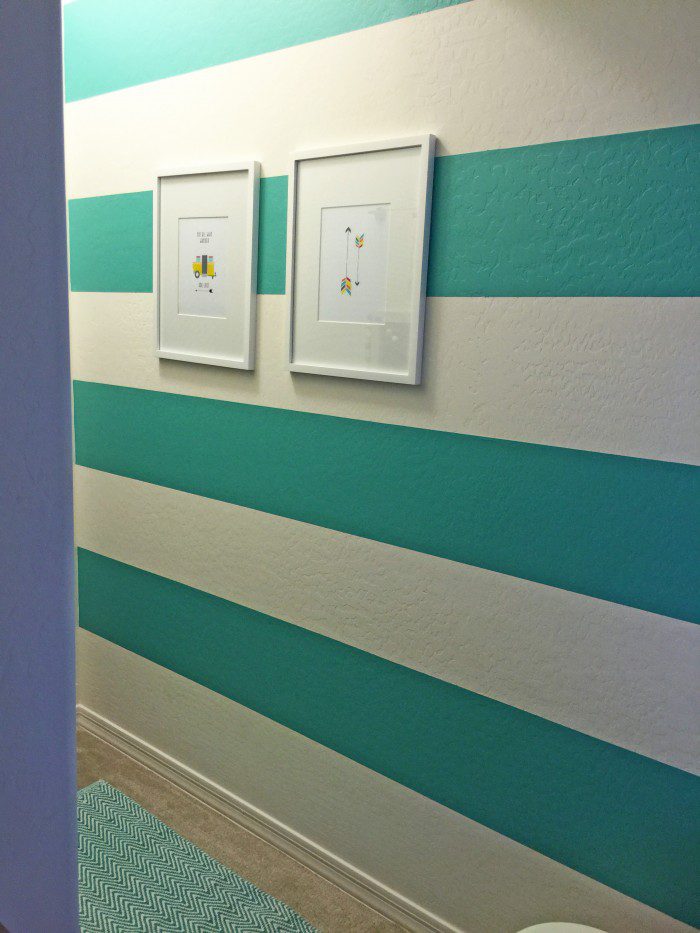 A gray faux sheepskin rug adds texture and playful element.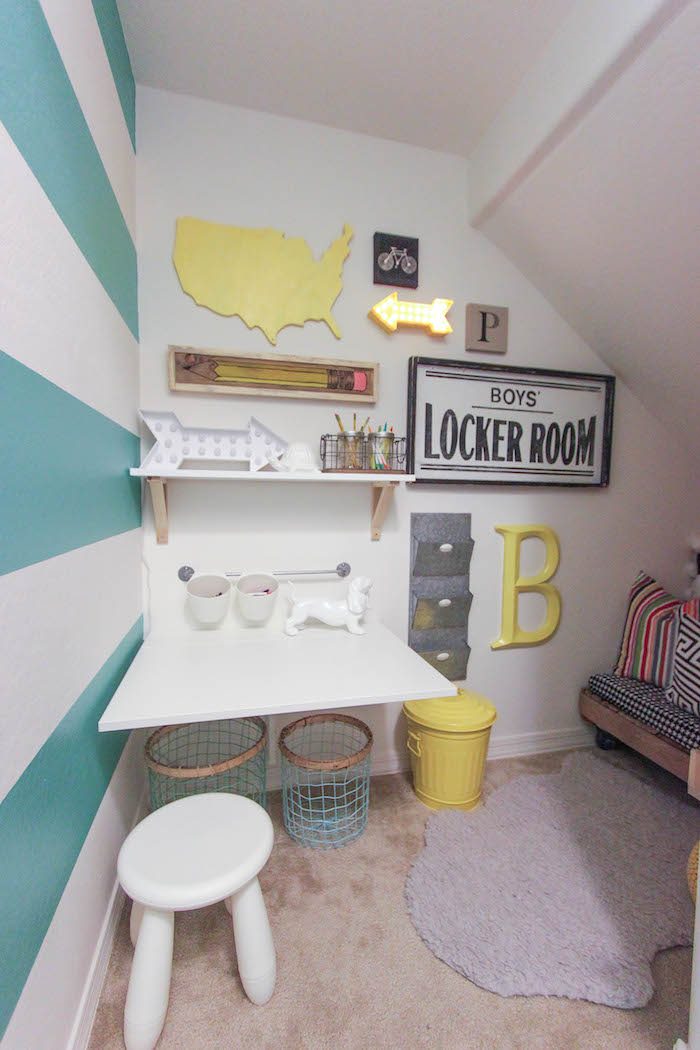 Custom art prints found HERE were framed with basic white mats and frames from Target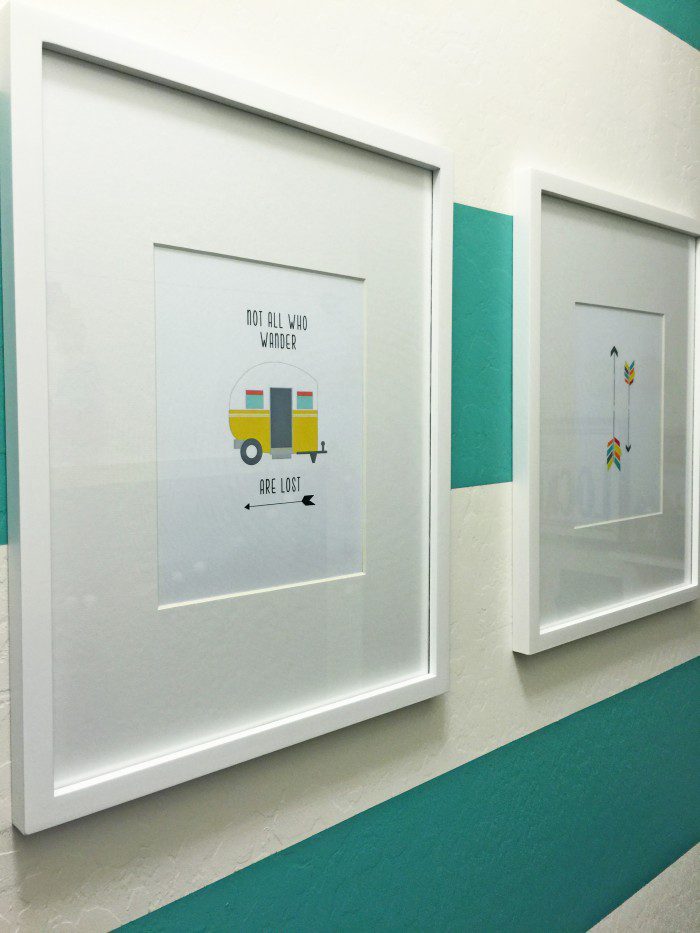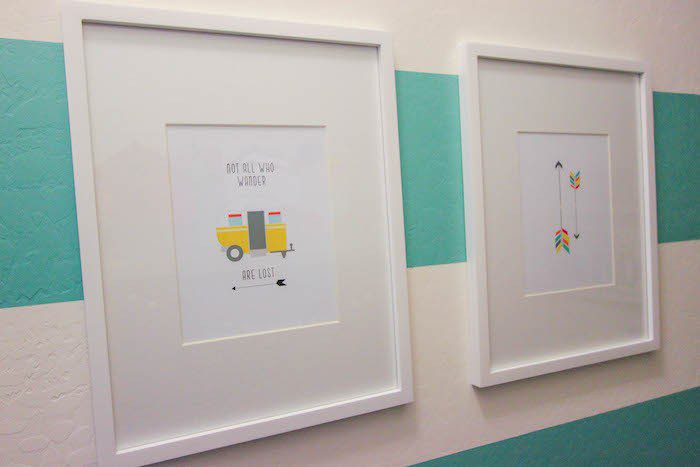 Opposite the striped wall is a DIY chalkboard wall that was framed with 1″x2″ woods strips that was attached with a brad nailer. Above the chalkboard I attached a small tension wire to display art projects while below the chalkboard a ledge was attached to store chalk. To add some more color, a decorative felt ball garland was hung from the chalkboard molding. The black, metal mailbox at the entry was found at Home Depot and adds another fun element to the space.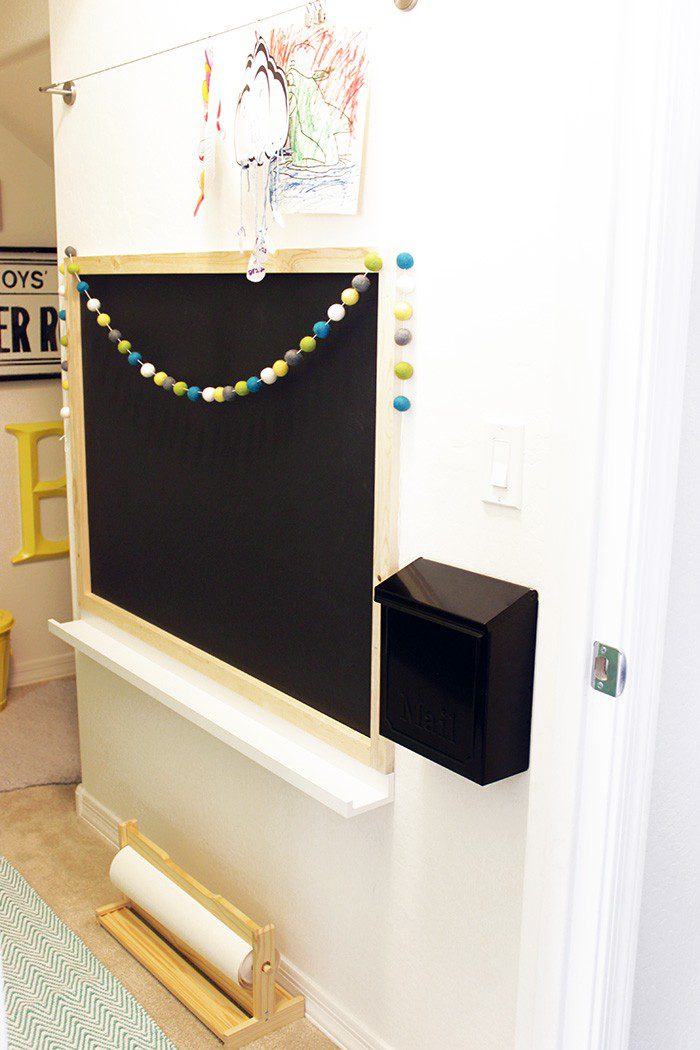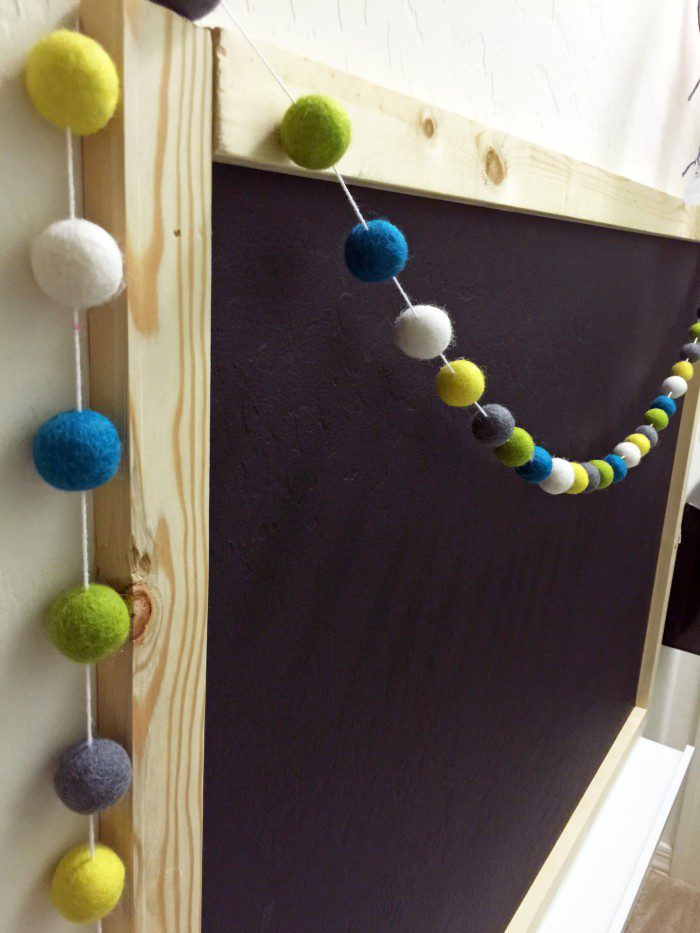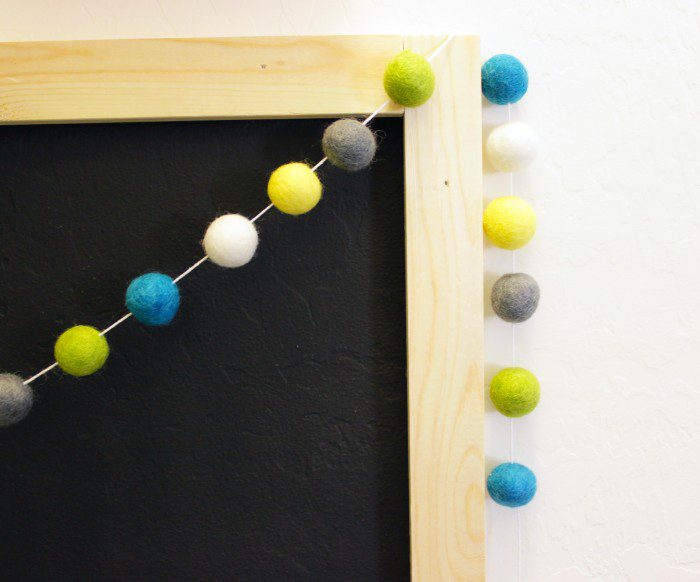 How about once last look at our Closet turned homework station, a side by side comparison? Here you go! Have any questions? Feel free to ask in the comments section!!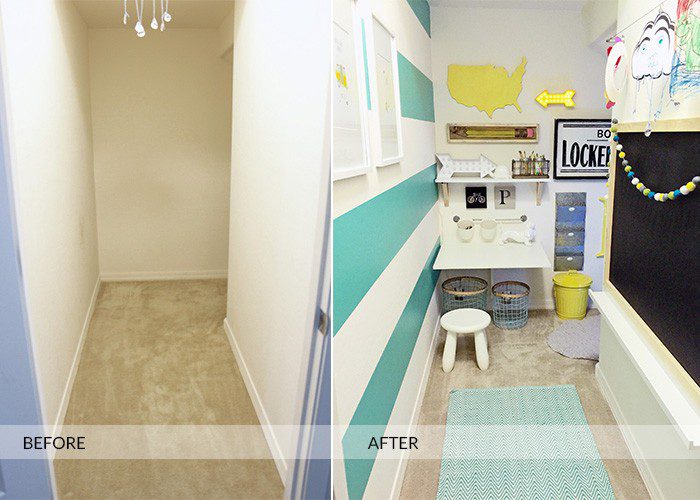 Thanks for stopping by!! xoxo~ Rebecca
Wanna see the update?
Check it out HERE